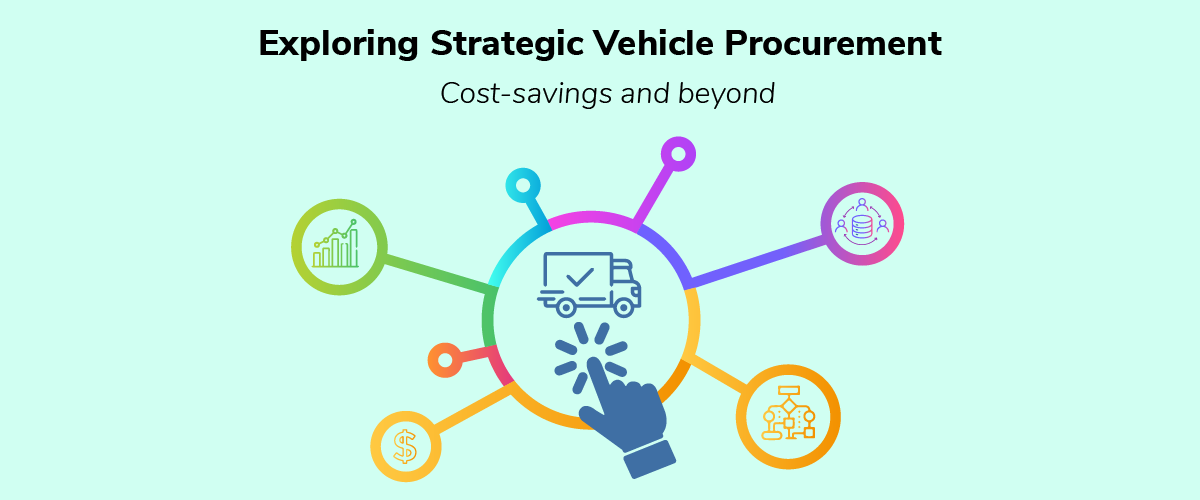 Freight procurement is a vital step in logistics, contributing directly to its performance. Today, manufacturers are shifting their focus to a more growth-oriented and strategic vehicle sourcing model to keep up with global industry standards.
Logistics experts believe that logistics procurement goes beyond the cost-savings in the current industrial scenario, and enterprises shall consider various parameters other than the lowest freight prices.
Parameters for strategic freight procurement in logistics
Getting the best freight rates is an important but not the only factor in strategic vehicle sourcing operations. Strategic procurement requires critical documentation, analysis and forecasting stages for the data-backed selection of carrier partners with operational visibility.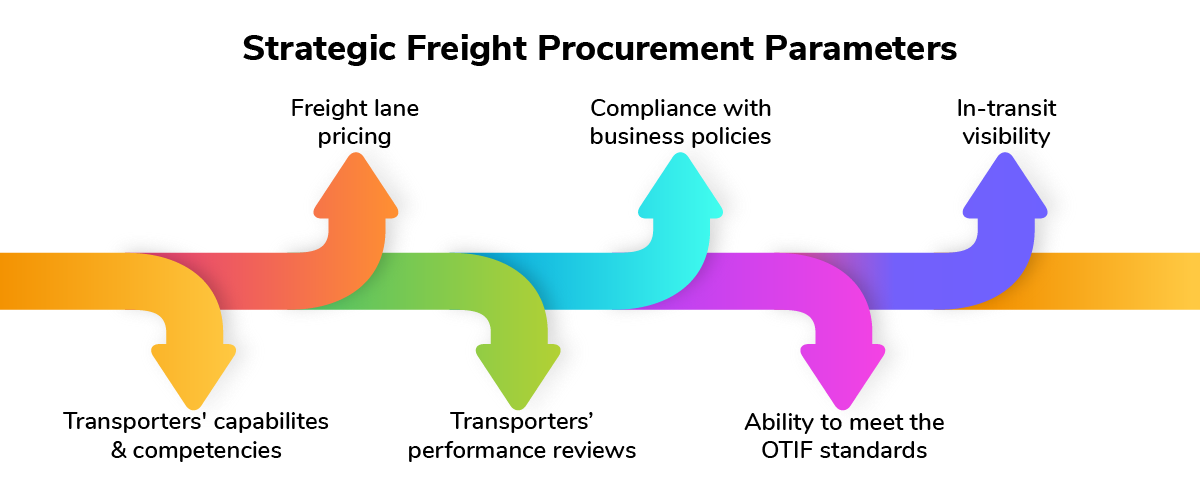 The following parameters can be considered to ensure strategic procurement:
Transporters' capabilities & competencies
This parameter involves analyzing the transporters' ability to fulfill business-specific requirements like regional preferences, quantity, the nature of the goods and shipment time. It helps the shippers find suitable carrier partners for their load requirements.
Transporters' performance reviews
An in-depth analysis of the carriers' business reviews and testimonials from reliable sources can enable the strategic selection of carrier partners. Freighters aim for transporters with positive historical feedback about communication standards, responsiveness, claims management and efficiency.
Ability to meet the OTIF standards
On-time in-full (OTIF) is a critical supply chain KPI, determining the customer satisfaction dynamics. The carriers must have the required capabilities to comply with the enterprise' OTIF strategies, ensuring optimum shipment cycles. Data-backed assessment of the carrier's historical freight data can facilitate strategic comparison.
Freight lane pricing
Insights into the current market freight lane rates help shippers choose suitable transporters in compliance with the procurement budget. This data can help logistics managers negotiate with carriers, ensuring the best freight rates and improved profit metrics.
Compliance with business policies
Strategic freight procurement ensures an optimum selection of carrier partners in compliance with the share of the business and pre-defined policies. Specifying the vital terms about documentation, freight invoice settlements and other provisional protocols can help freighters find a suitable transporter.
In-transit visibility
Visibility into the in-transit shipments is crucial to a seamless delivery. Today, shippers opt for carrier partners ready to accommodate the GPS tracking feature, allowing enterprises to track the in-transit vehicle's status and deviations in real-time. A technologically competent TMS can empower logistics managers with GPS and driver-SIM-based tracking.
Digital transformation for strategic vehicle procurement
Digital transformation is a practical step towards ensuring strategic freight procurement in enterprise logistics.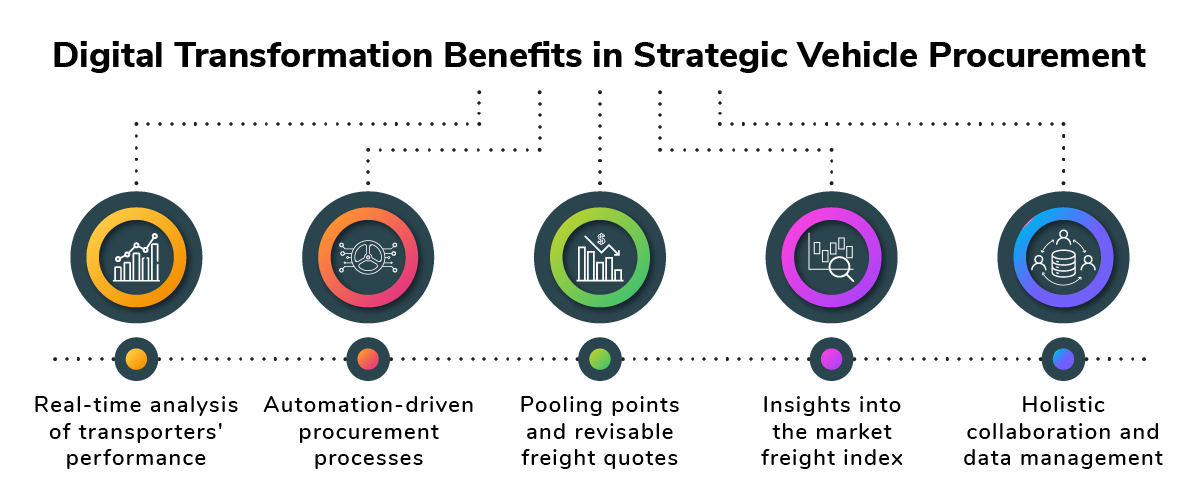 It improves freight procurement operations with the following:
Real-time analysis of transporters' performance
Real-time analysis of each transporter's historical performance, previous freight logs and downloadable dashboards enable strategic procurement. Automated analysis stages prevent human errors and expedite vehicle finalization.
Automation-driven procurement processes
Digital freight sourcing solutions ensure compliance with a SOB and pre-defined business policies with the power of automation. Automated capturing of negotiation activities prevents refinement and helps in justifying deviations.
Pooling points and revisable freight quotes
System automation allocates ranks to transporters as per their submitted freight quotes. Visible pooling points and flexibility towards revising the freight quote result in transparent negotiations.
Insights into the market freight index
Digital insights into the current market freight indexes help shippers stay at par with the current market freight rates for their shipments, enabling improved budget adherence.
Holistic collaboration and data management
One-window collaboration and data management solution improves procurement efficiency. Real-time communication and information exchanges with transporters ensure better management and execution of the process stages.
Strategic freight procurement igniting logistics efficiency
Strategic freight sourcing requires various critical considerations, other than the price factor to ensure a competitive advantage in the industry. Implementing a competent freight sourcing solution can provide shippers various financial and non-financial benefits in the supply chain ecosystem.