Grow with SuperProcure Partner Program
SuperProcure is on a mission to Make Logistics Simple and Efficient by empowering logistics teams with SAAS tools to deliver results. Let's work together in this journey to help more and more enterprises adopt digital transformation for an efficient transportation management system with advanced technologies powerd with AI.
Continue what you do best …. get more with SuperProcure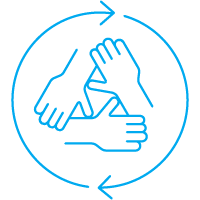 Elevate your offerings to clients
Together we can align collaborative efforts to your customers with extensive logistics operational requirements as a complete package bringing efficiency with our SAAS logistics solutions.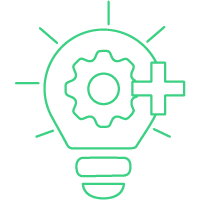 Add up additional expertise and resources
Our solutions can complement or provide additional tools for your customers to get a better outcome. Our experts can work with you to accelerate sales results.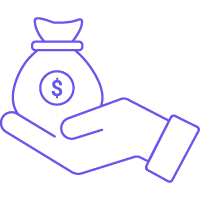 Create a new source of revenue
Increase and earn more by driving new customers at different stages. For every customer, you onboard with us, earn additional revenue with our revenue-sharing program.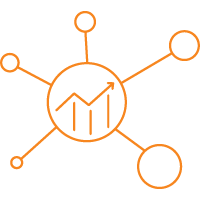 Make your network work for you
Get significant market exposure with cross and multidimensional sales and partnerships. You can make your customers enjoy an enriched and extended leading logistics platform.
What does SuperProcure offer to partners?
Marketing rights to multimodular SuperProcure TMS SaaS Tools with advanced technology, easy to use interface, seamless integration with SAP and ERP solutions across different industry verticals.

Lucrative revenue sharing as you progress through

Introduction to go-to-market strategy

Dedicated partner support

In-depth product knowledge

Access to our marketing resources

With every progress in the journey with us, you get benefits linked with your tier goals.
How to become a partner with SuperProcure?
01
Submit a request to get in touch
02
Complete the evaluation process with our partnership experts
03
Sign the partnership agreement
04
Complete the Partner Onboarding process and training
You are all set to Grow with the SuperProcure Partnership Program. Boast about your partnership with SuperProcure, a leading SAAS logistics solution platform.
Partnerships with SuperProcure
We offer several types of partnerships association suitable to what you do. Our experts work with you and plan out the partnership association to help you grow along with your current work.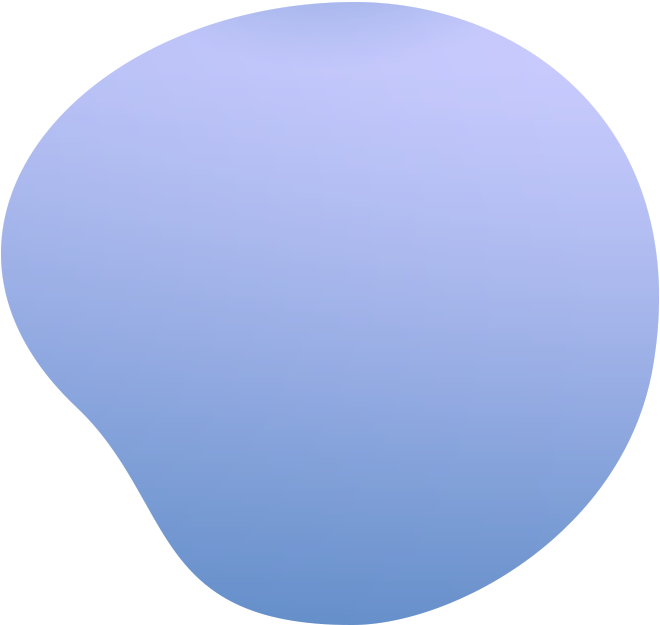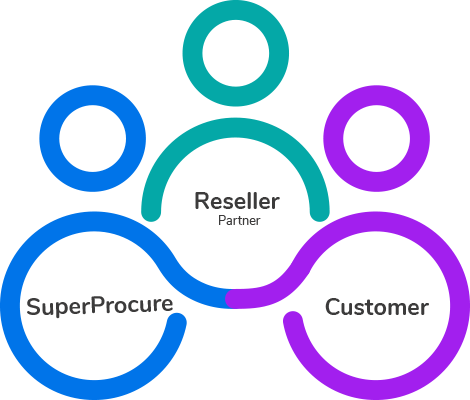 Software and SaaS resellers, business solutions providers, B2B value-added services, and solutions providers wishing to leverage the digital TMS market can become reseller partners. You can join our reseller partner program to contribute towards bringing excellence in the digitalization of logistics across different industries with advanced transport and logistics tech solutions.
SP's reseller partners re-distribute our digital supply chain management solutions to the clients, simplifying order processing and fulfillment. They have the right to represent SuperProcure and negotiate contracts. We provide various co-marketing opportunities and incremental revenues with our revenue-sharing program. You may include additional deliverables to our logistics TMS-SAAS and create B2B tech solutions.
By joining us, you are rewarded with multifold advantages like portfolio upgradation, the competency-based scope of marketing, a growth-focused revenue model, a 360-degree partner support portal, optimum financial incentives, and benchmarked opportunities in the digital supply management industry. 
Forget the hassles of developing and maintaining an efficient, versatile, and robust AI-powered Cloud-based digital supply chain and logistics management system. Focus on sales and distribution, and generate lucrative revenue partnering with one of the fastest growing digital TMS.
As a reseller partner, you can redefine your growth strategies and negotiate contracts with SuperProcure. We empower our reseller partners with better value-adds to their existing portfolio and revenue dynamics.
SaaS-based solutions providers, B2B service providers, SaaS developers, and other players in the B2B software & solutions market can become our Strategic Partners and empower their products with a tested & trusted cloud-based TMS solution. It isn't limited to those in the logistics or allied service providers. However, it encompasses every B2B solutions provider who can expand the horizon of their services through SuperProcure's solutions. You can join us if you are working towards simplifying business processes for overall enterprise growth through digital transformation. Collaborate with us on making logistics simple and efficient by encouraging digital transformation in logistics across industries.
Our strategic alliance partners are a stalwart in their domain and keen on transforming B2B solutions by enhancing the horizon of capabilities and ensuring mutual advantages. SP partner programs and collaboration-driven roadmaps empower both parties with growth, the ability to overcome competitor risk, and an agile business approach in the supply chain SaaS market. Any B2B solution provider can enhance their deliverables to their customers with robust logistics management modules ensuring absolute flexibility and curation of the final product as per the client's requirements. We enable our strategic partners to expand their market share and access new growth opportunities in the digital logistics transformation vertical.
SuperProcure expedites growth for all our strategic alliance partners with various competitive advantages. We add new resources to our partners and enhance the existing ones. Our strategic alliances can improve your profitability and unlock a new client base in the digital supply chain management sphere.
Rely on a tried and tested industrial logistics management system to empower your customers and give them a competitive edge. No need to spend time and budget on developing, maintaining, and upgrading the digital TMS. Focus on your product and ensure seamless collaboration for better revenue generation.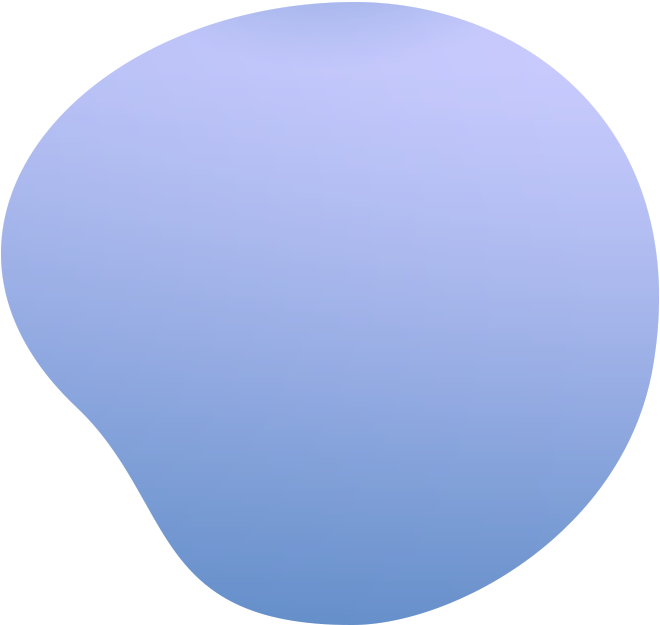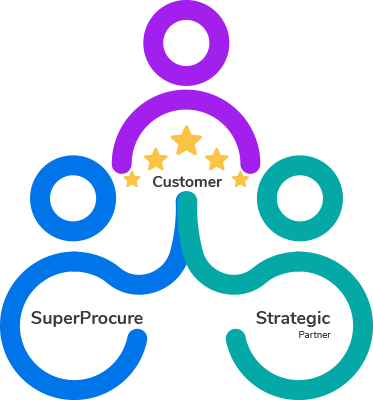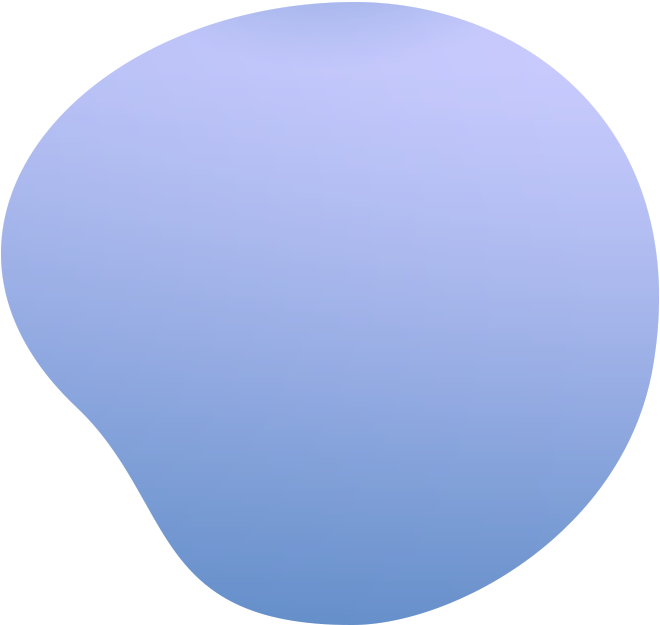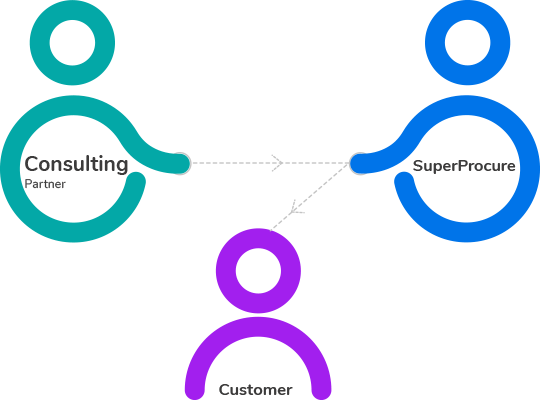 Business consultants, strategic consultants, business analysts, management professionals, and organizations helping businesses across multiple industry verticals with their thought leadership can become our consulting partners.
Consulting partners ensure the best for your client and enhance their operational performance. You can select and suggest the best among the SuperProcure solutions and customize it with our experts according to your client's internal processes. Thus, you can always maintain the client's best interest while guaranteeing optimized performance and contributing towards your client's bottom line. You can provide an end-to-end turn-key digital logistics and supply chain management solution.
Bolster the portfolio and build a trust factor with the SuperProcure TMS SaaS partnership. Create an engaging experience for prospective clients with an exclusive live experience of the solution. Work together to create better business value. Enhance your brand equity to gain a better competitive edge in the market over your competitors while not having to spend time building a new solution for your clients.
In a market that is increasingly driven by technical advancements, as SuperProcure's consulting partner, you can leave the hassles of developing and maintaining a robust TMS SaaS to the experts at SuperProcure. At the same time, you focus on providing the best thought leadership to clients across industry verticals.
Having firsthand experience with our product, you can ensure that your client chooses the perfect solution from the available options. You can suggest custom solutions per your client's needs and business goals, providing better performance, greater trust, and higher market capitalization.
Technical SaaS-based ERP solutions providers, such as SAP, and similar other products, aiming to transform enterprise operations across multiple industry verticals can become SuperProcure Integration Partners. With our multimodular TMS SaaS tools, you can empower your customers with a much better and holistic offering, giving them a competitive advantage in the market.
Our integration partners are technical ERP solutions providers like SAP and similar other products, transforming day-to-day operations within organizations through digitalization. As an integration partner, ERP solutions providers can empower their clients with a well-rounded and robust product that will now encompass their logistics management efficiently. SuperProcure's customizability and seamless integration feature allow it to be implemented and integrated with any leading ERP solution, like SAP, enhancing its capabilities as needed.
Give more to your clients with advanced technical capabilities. ERP solutions are best when they address every aspect of the organization's operations and help streamline them to enhance growth, productivity, and performance.
SuperProcure's advanced TMS modules can benefit various industry verticals, from vehicle sourcing to bill settlement for their in-plant operations and logistics movements. SuperProcure solutions are one of the most trusted, versatile, robust, and secure TMS modules, increasing their technical capabilities and distinguishing them from the competition.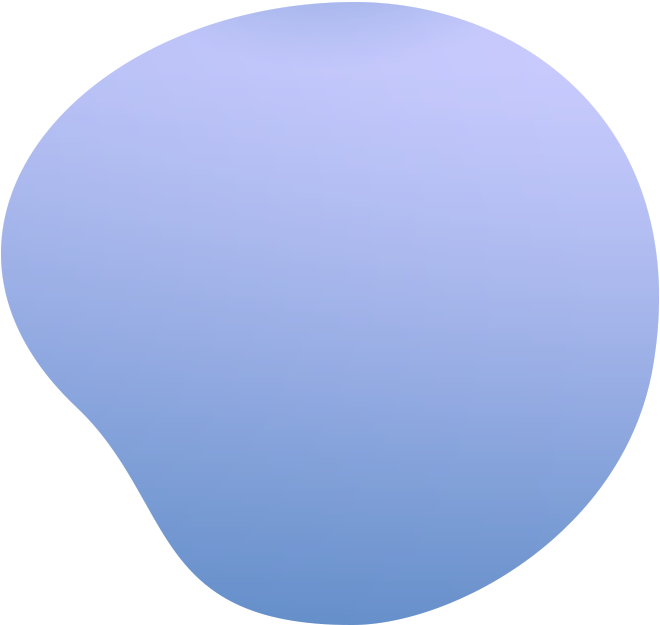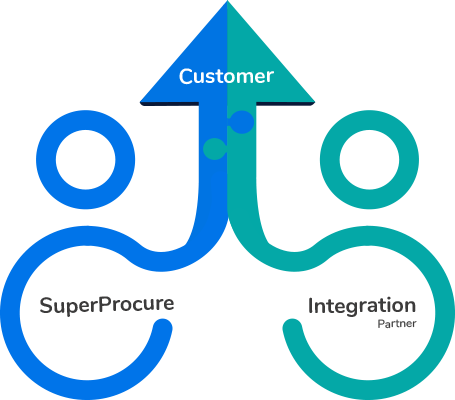 Frequently Asked Questions
Partner with Us to Make Logistics Simple and Efficient