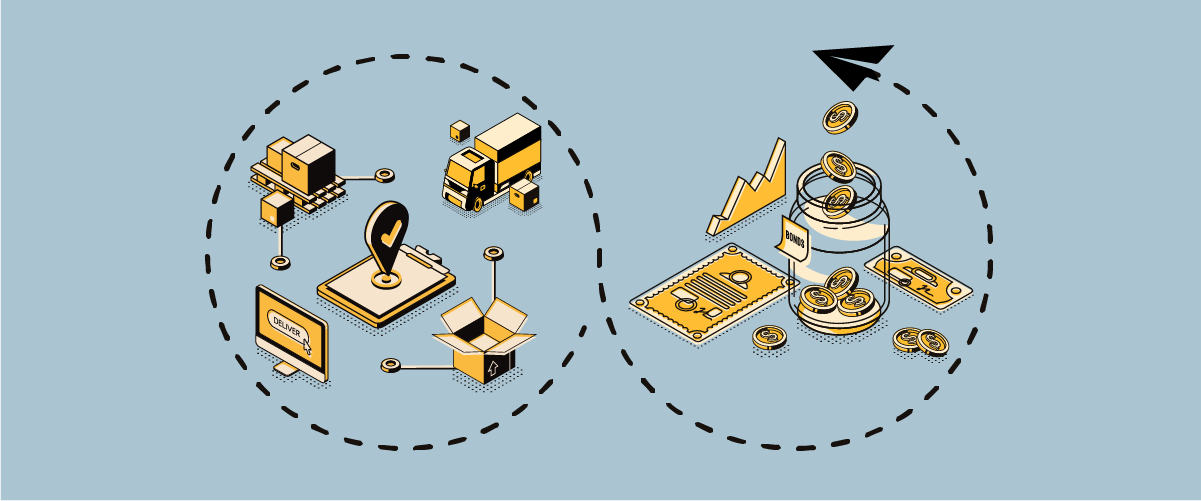 Logistics Managers /Supply Chain Heads have a lot on their plates, such as managing daily operations, handling delivery issues, and keeping a close watch on the freight cost. Technology has enabled better control of operating expenses, and numerous solutions are available to keep a close eye on the supply chain network, including an automated transportation management system (TMS). Keeping tabs on freight costs is key to lowering shipment costs, and a functional and unified digital logistics platform can make it all come together.
Hidden Costs in Logistics and Transportation is a Puzzle, and here is how to solve it.
Supply chain managers need to focus their attention on hidden costs. To do this, they must first accept that logistics functions must be digitally transformed and automated. In other words, organizations need to begin the journey of implementing a transportation management system or TMS if they haven't already.
A TMS can be critical for many shipping and truckload management organizations, including:
Manufacturers that handle large bulk orders.
Brick-and-mortar and e-commerce businesses.
Retail businesses that need accurate shipping data.
Distributors who oversee shipping and handling of loads.
Supply chain management professionals need visibility and connectivity.
Companies that provide logistics services
Understanding freight costs and how they can impact profit margins is an essential part of logistics management. Digitally automating the logistics processes can help optimize freight spending and lower fees and expenses, reduce hidden costs and excessive fees, and substantially augment the customer experience.
Three Business Use Cases of Commonly Overlooked Hidden Freight Costs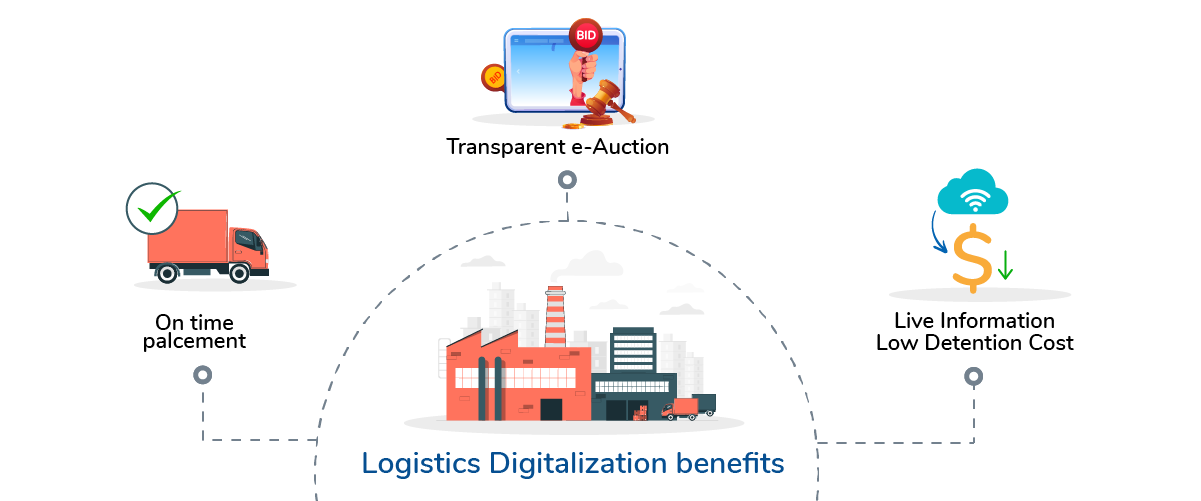 Within the typical logistics network, three commonly overlooked expenses can quickly add up. When freight spending areas get out of control, they can quickly derail the most potent supply chain and eat into your profits.
Stay on top of your game – Beat the demand-supply problem.
The early bird catches the worm – this is the harsh reality in the freight market as well. Once the freight market becomes active, and you post your requirement, don't forget that there are N-number of suppliers doing the same (demand is high), whereas the supply, i.e., the trucks available, is limited.
The more time that is wasted in getting the bid, collating the prices, comparing the prices, and negotiating, bear in mind there is another supplier out there who has made the decision, and truck(s) has been allotted. This means the supply is decreasing. There is a fair chance that prices will go up – your freight cost will increase.
Solution?
Digitize this process. A single platform where the bidding takes place, real-time ranking of transporters' price, reverse auction, and above all, transparency. No more struggles of finding the emails from different transporters, no time wasted on haggling – close the transaction early, get the best price, reduce your freight cost – catch the worm.
Transparency with e-auction
Not sure if you have got the best quote for your freight?
Don't worry – with the aid of technology and data, and this problem can be solved easily.
With a transport management system (TMS) in place – a forum is created where real-time quotes from our transporters are collated for you. With this transparency established between the transporters and suppliers, it creates a culture of reverse auction where the quoted prices are visible to all, thus ensuring a fair price. Choosing the best price for you will no longer be a hassle – no need for multiple calls to different transporters and no discrepancies across multiple excel sheets.
It does not end there, and it is important to keep track of all the data points and analyze the trends in your freight cost – the average freight cost incurred, spot bottlenecks, track transporter performance, etc. so the next time you go to the freight market you are empowered with the right insights that will aid in quicker and a fairer decision making. But be sure to use the right technology partners – real-time data tracking, transparency, and insightful dashboards should be your arsenal to reduce freight costs. Take a quick look at a real-time case study of a leading construction conglomerate – how the right transport management system (TMS) can reduce process time and result in a 2% savings in freight costs.
Digitalization of Logistics
Lack of real-time information + lack of communication = surge in detention charges
With an automated TMS, you will have access to real-time data about your shipment, and you can make proactive decisions – it pays to stay organized.
For instance:
Documentation and verification at the bay can eat into your unloading time. Digitizing this process will ensure this verification is done earlier and the shipment need not wait once it arrives at the bay.
Having real-time data about your shipment movement will help you understand the exact time and date at which it will arrive at the bay. This information gives you enough time to determine your bays' loading capacity and create a contingency plan in case of any issues.
Inform everyone involved: As the logistics supply chain interlinks many processes, it is a good idea to keep everyone informed about a shipment's whereabouts. With real-time tracking information in place, it is easy to disseminate the information to the appropriate channels. That could include your folks in charge at the unloading point, vendors, and even your end customers.
Having the right information can empower the decision-makers to take appropriate recourse, thus avoiding a surge in detention charges.
Data and technology are power
Insights into trends and access to reports that give you visibility into detention charges, lead time, bay capacity, freight costs, etc., are critical in saving money. Logistics and transportation systems need high-precision collaboration and planning. Even with the utmost degree of planning, there is always the probability of unforeseen circumstances that could lead to increased freight costs.
But empowered with an automated transport management system (TMS) where your end-end logistics process is digitized – makes you and all the stakeholders in the process are privy to critical information that will help them plan, execute, make data-backed informed decisions, and eventually cut costs. Don't shrug off the above-mentioned situations, and don't create a blanket acceptance of "business as usual" rules and processes – between internal departments and between the shipper and the transporter.
Take charge today, and use intelligent technology and data to challenge the status quo. Examine your freight costs, question every built-in assumption, and watch the savings and appreciation roll in.