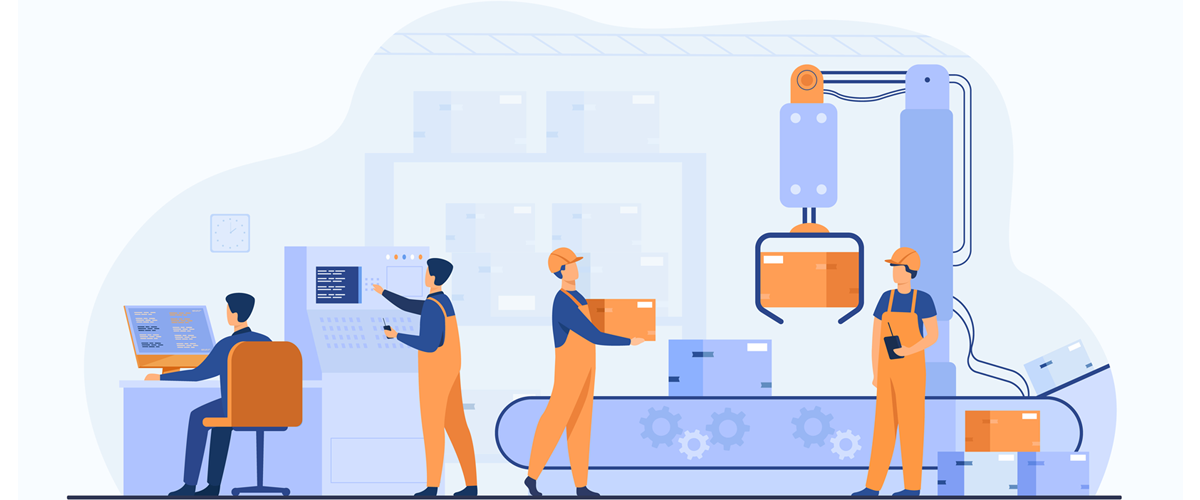 It is like deja-vu: labor shortage, disruption of supply, unpredictable customer demand, stuck shipments, the risk of front-line workers in the logistics industry catching the COVID-19 virus, the spread of the disease, abrupt spot freight market rates, and the list goes on!
With the 2nd wave of COVID-19 sweeping our nation, these nightmares for the logistics industry will return and stay – Hell! Some companies are still recovering from last year's pandemic disruption. And the questions like "How do we serve our customers with zero disruption?", "How do we optimize freight costs?", "How do we ensure the safety of our team?" or "How do we mitigate unprecedented events?" are in our minds all the time.
The logistics industry needs a long-term fix – digital transformation. This makes 2021 a crucial year – will you merely try to catch up or be proactive and gain a competitive advantage?
At SuperProcure, we have collated the five key trends that are helping the winning logistics teams to grow in 2021: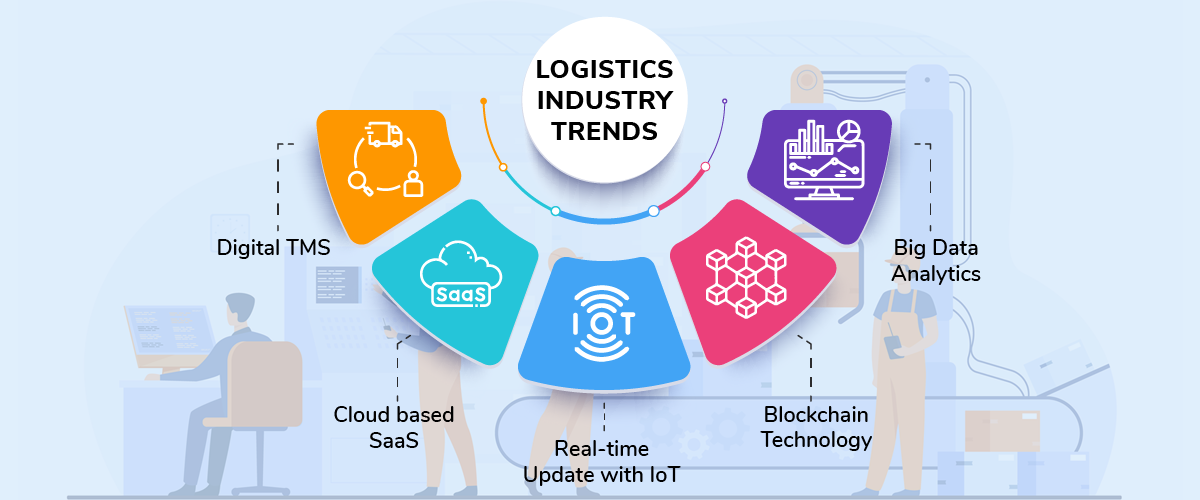 Transportation Management Solution (TMS) – End-to-end Digitization
If you google TMS, there are myriad definitions. Gartner defines TMS as the software used to plan freight movements, report freight, select the appropriate route and carrier, and manage freight bills and payments.
Let's simplify this – TMS provides you with the ability to automate and simplify the tendering and booking process, as well as to consolidate all the information regarding freight movements in one place to be able to plan and execute transportation operations most efficiently and cost-effectively.
TMS technology allows you to convert data into information vital for better decision-making and to achieve greater effectiveness and efficiency in logistics operations. Above all, this can seamlessly integrate with your existing ERP solution.
Top Benefits
It helps you reduce your freight costs.
Decreases your dependence on manual labor workforce and inconsistent workflow models
Enhances transparency within your organization – across all stakeholders
It helps you track your shipment in real time.
A good TMS software will empower you with dashboards and reports – helping you make a financial plan and strategy that your CFO will be happy to see
It helps you choose the best transporter – based on service and price.
Cloud-Computing with SaaS – Optimizing Asset Utilization
SaaS logistics service providers that use cloud computing are highly beneficial for you.
How?
Optimizing asset utilization – as you aim at becoming leaner, it is essential to consider technology that empowers your transporters. Transportation in India remains highly fragmented, and vehicle fleets often lie idle or return empty after transporting the freight. Cloud computing can help transporters use their assets more efficiently by collaborating to share fleets and networks. It simply means – lower freight costs for you, reduced cancellations, and no more negotiating on statements like "We will have to come back with no load from this route. It's a loss for us – pay more!" Phew!
Internet of Things (IoT) – Real-time Information
Are you thinking, here comes the fancy over-used buzzword? Don't worry. We are going to help you understand what IoT means for you.
GPS and RFID – we are sure you have heard of this. With these IoT devices, you can now gain visibility on freight movement. This technology will give you real-time information on carrier location – which helps you to be more proactive and remain in control of the situation.
Top Benefits:
It enables you to predict delivery time more accurately with real-time information
Anticipate delays and take proactive measures to keep your customers informed
Plan and station field workforce at warehouses at the right time to unload
Keep your documents ready and prevent idle truck time
All this will help you to deliver dependable customer service.
Blockchain Technology – Multi-stakeholder Collaboration and Transparency
Blockchain Technology – sounds complicated? Let us simplify this and see what it means to you.
This technology will create standard networks between critical stakeholders without compromising the integrity of the data. It is highly relevant in India – given the fragmented nature of the logistics sector and the lack of shared platforms to exchange information.
Top Benefits:
Eliminates the need for duplicity of documentation process between stakeholders
Reduces the risk of errors creeping into the system due to manual data entry at several points across the value chain
Sharing real-time information about freight movement, e-indenting, and e-invoices becomes accessible and remains protected.
A real-life inspiration!
Belgium's Port of Antwerp has used this technology to facilitate transparency and a collaborative communication approach between stakeholders across the value chain, like the port field workforce, carriers, drivers, and shippers. By doing this, they have successfully cut down on multiple interactions between these parties and prevented data manipulation.
Big Data Analytics – Drive your strategy with ready-to-use reports and dashboards
The logistics industry involves complex processes, multiple data points, and multiple stakeholders; this results in a tsunami of numbers coming in from all directions.
With big data analytics, you can consolidate all these numbers, create a centralized repository, and quickly "make sense" of these numbers. With this insight planning, your strategy will become more accessible, and now all your decisions will be cost-effective and backed by data.
Top Benefits
It gives a detailed insight into your freight – consolidated into one dashboard, you don't have to worry about manually collating it on an excel sheet.
At any given point, you will have complete insight into identifying your active transporters, allotment distribution, and carrier activity. Identifying the best transporter – based on the service provided and cost will become easier.
Complete analysis on detention charges – carrier wise
Technology + Logistics = Super power team
With globalization, logistics is expected to play an increasing role in driving the Indian economy. In 2016, India was ranked 35th in The World Bank LPI Index, which ranks countries based on their logistics performance — moving up from 54th in 2014. While this reflects an improvement in the sector, multiple challenges of infrastructural deficiency, lack of integration amongst stakeholders, and slow adoption of technology continue to weigh it down.
Suppose the logistics and supply chain management sector is made tech-driven. In that case, every stakeholder can be empowered in this sector, and it can be a sustainable solution for bottom-line workers. Shippers, carriers, suppliers, and consumers can all expect to benefit from these logistics technology trends, and leaders like Deloitte and PWC vouch for the same in their reports.
Due to the pandemic, the above trends have only recently been increasingly incorporated into the logistics sector.
The fight against obsolete tech in the logistics sector will continue in 2021.
Upgrade your system by reducing manual interventions and take the tech vaccine.
Safeguard your logistics and supply chain from transportation and damage risks, be immune to data mismanagement, and shield yourself from hidden costs in freight handling. If not, the unwanted costs and hassle of everyday manual processes will drain your profits, just like the deadly virus. Do not hesitate to wait for matters to worsen and spread throughout the supply chain.
Be active, and be tech-savvy!