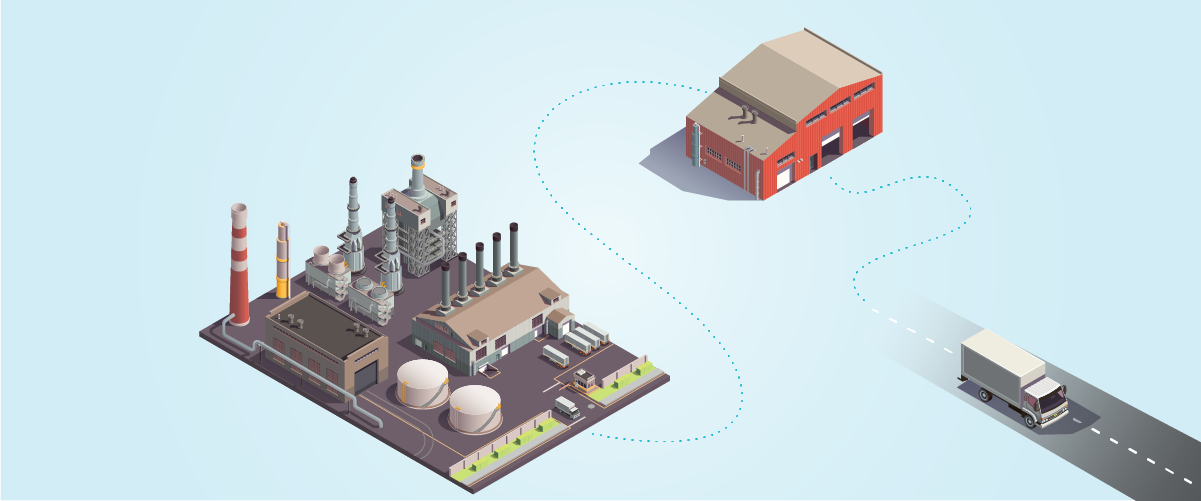 India's cement industry is promising, with a 19.4% increase in cement production in June 2022 compared to June 2021.
Cement manufacturers in India experience numerous challenges in managing their supply chain systems. Some of these are higher freight expenses, lack of visibility and under-developed logistics infrastructure compared to other developed countries. Additionally, lesser investments in technology and digitization contribute to the slow progress made by this industry. Optimizing business logistics costs with a focus on digitization is the need of the hour.
A detailed overview of the challenges faced by the cement manufacturer: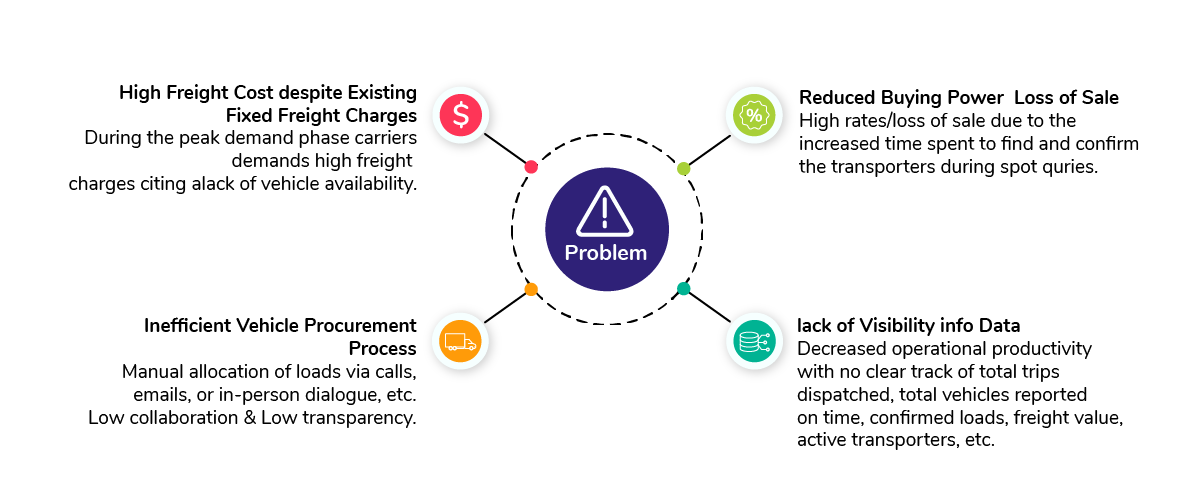 Higher freight cost despite existing fixed freight charges
One of the leading cement manufacturers in India experienced a surge in freight prices during the peak demand times. Due to such high demand for construction supplies and the absence of suitable vehicles, manufacturers had to pay extra costs. Although there were fixed freight rates, transporters kept on demanding higher rates.
Reduced buying power and loss of sales
The unavailability of transporters in the spot market led the manufacturer to spend a considerable time searching for suitable transporters. It caused subsequent delays and loss of sales. Most of the time, there were instances of delayed vehicle placement or no-shows.
Inefficient Vehicle Procurement Process
Manually sourcing vehicles led to an exchange of unnecessary phone calls and emails. Poor transparency and collaborative efforts among the shipper and the carrier led to disorganized procurement processes.
Lack of visibility into data
The inability to track the movement of vehicles, the number of dispatched trips, confirmed and unconfined loads, and active transporters made data visibility difficult. It reduced the operational capacities of the supply chain unit.
How digitization has helped the leading cement manufacturer by standardizing the freight rate and optimizing day-to-day workflows:
To cope with the prevalent challenges, the manufacturers have realized the potential of a fully automated supply chain system. They understood the importance of managing their logistics network digitally.

SuperProcure's digital freight management system helped in getting the following benefits:
Reduced freight costs – Through the reverse auction feature, manufacturers successfully lowered their freight costs by 3-4% and got the lowest quotes from transporters.
Increased work productivity – An optimized digital freight platform ensured that data reports were 100% audit compliant and transparent. Enhancing the overall efficiency and productivity, followed by a 15% reduction in order-dispatch time, proved to be a success.
Provided detailed analytics-based insights – With a real-time dashboard and analytics, the logistics team gathered insights about critical freight management activities and what caused the deviations to occur at the micro-level. They could take the necessary actions if required.
Digital management of logistics activities can speed track the freight sourcing process contributing to workflow dynamicity. SuperProcure's automated freight management system continues to assist the cement manufacturer get the desired work output with an enhanced competitive advantage.