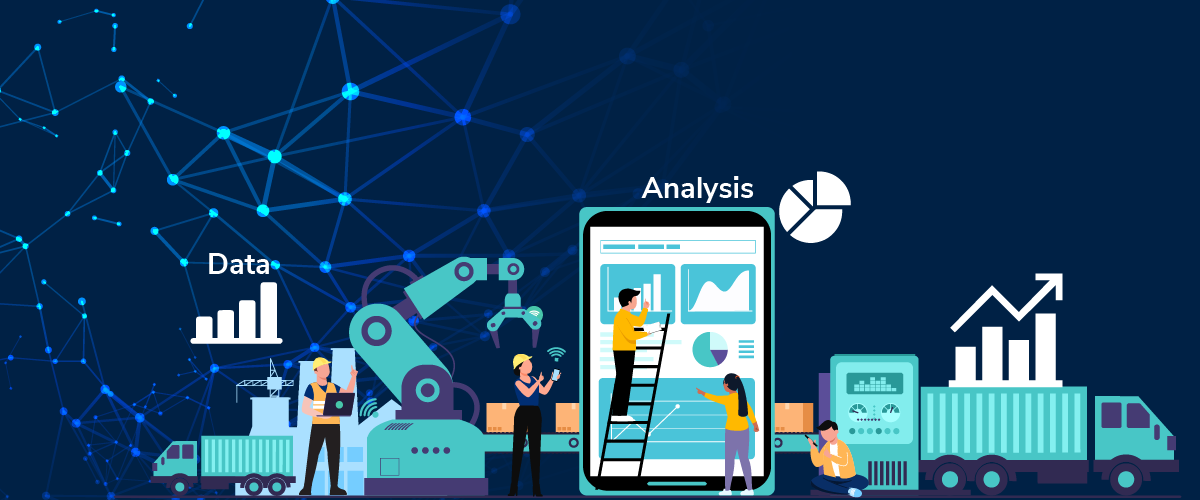 "According to sources, 64% of supply chain executives consider big data analytics a disruptive and important technology, setting the foundation for long-term change management in their organizations."
With the advent of technology, companies today have become more data-centric. New strategies are designed to study and analyze the data and conclude insights, thus advancing the very use of Big Data as a critical business capability.
What is Big Data?
In simple terms, Big data provides supplier networks with greater data accuracy, clarity, and insights, leading to more contextual intelligence shared across supply chains. Read on to find out the impact of Big Data on Supply Chain Management.
Extensive data analysis is reshaping supply chain management for the better. With supply chains becoming more and more complex, the data increases using volume, variety, and velocity. This technology helps produce both qualitative and quantitative improvements in supply chain operations around the globe.
Impact of Big Data on Supply Chain Management and why it is the next big thing:
Using big data analytics can optimize distribution, production systems, and logistics.
Forecasting demands and their patterns can be understood, which would help develop the service. The data is shareable with other partners in the supply chain.
Provides a better customer segment base to improve the positioning of products or services.
Proper care allows easy maintenance of products, assets, and installations.
Internet of Things and production sensors will enable the supply chain team to develop almost real-time supply from the dynamic data feeds.
Delivery networks can be optimized and merged by using geo-analytics.
One can gain better contextual intelligence regarding the tactics, strategies, and operations used in the supply chain that eventually impact the financial goals.
Precise information is derivable, starting from production and inventories to transit time.
The pricing model can help achieve maximum profit margin by using external and internal consumer data. Predictive analytics can help to forecast a product's demand and determine its pricing.
Sharing of knowledge within complex supplier networks.
Supply chain analytics is not a new–aged concept. However, its capability to come up with meaningful insights with massive inputs is changing the logistics landscape; the technology allows firms to exploit massive, formerly complex, unstructured data sets. Presently, a mere percentage of supply chains use big data. Hence, the impact of Big Data on Supply Chain Management is still unexplored.
However, the Annual Third-Party Logistics Study revealed that big data is the next big thing in the running of the supply chains for improving their operation. All we should do is wait and let big data take the giant leap and revolutionize this space.
Are you looking for a robust and highly functional logistics solution to implement a strategic approach to transport procurement? Set up a demo with us.