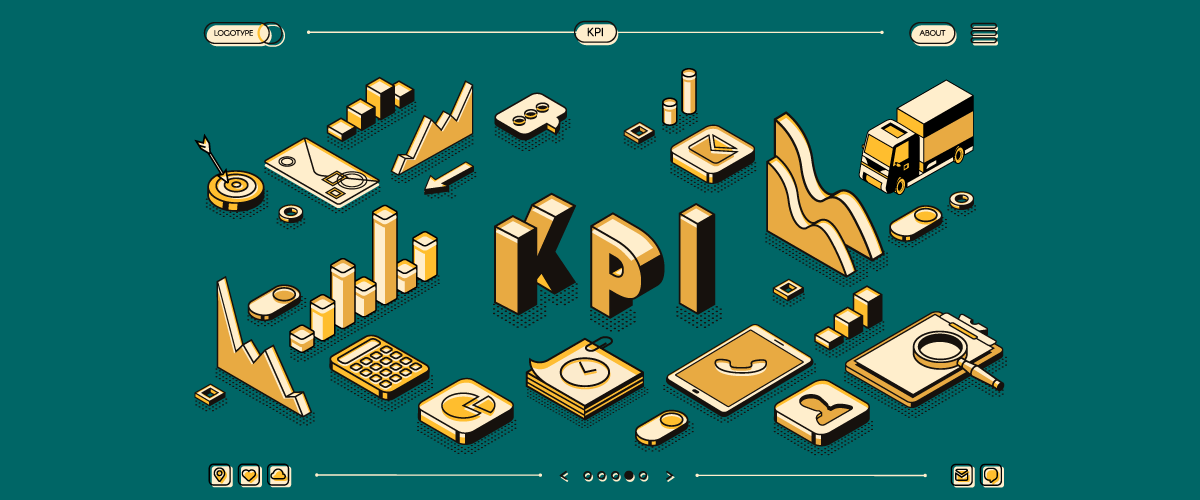 Businesses that are focusing on logistics often struggle to identify the most impactful operational KPIs. They often have difficulty linking key transportation metrics to operational impact resulting in operational failures and delayed customer deliveries, which in turn lead to customer dissatisfaction. No real-time data and poor transactional visibility also result in poor decision-making and delays in response to exceptions. Failure to recognize, capture and analyze the correct metrics is a constraint for companies in a world that is constantly focusing on digitalization and automation.
As per Gartner, to stay adaptable, the logistics function needs the following:
Enhanced Visibility
Reliable Analytics and
Dynamic Freight Sourcing Processes
All of which need identifiable and measurable metrics to deliver.
This blog attempts to list and describe the most important metrics that the function should pursue and measure itself against for operational success.
Metrics that Matter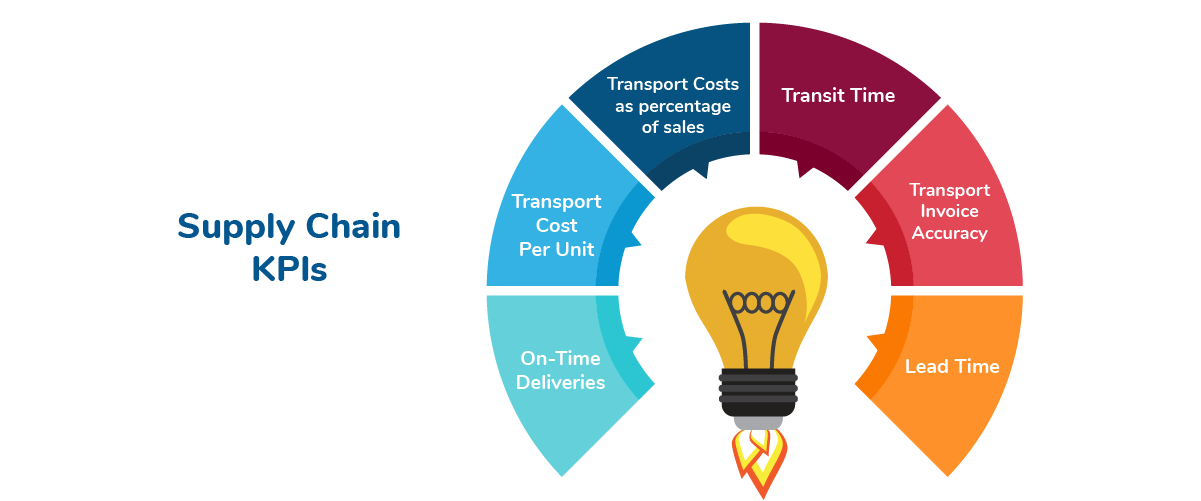 On-Time Deliveries
This ranks right on top as one of the most important metrics to track. How many deliveries have been delayed out of the total deliveries made, and how much determines not only the performance of the carrier that the organization chooses but also the end customer satisfaction? Carefully tracking this metric also provides insights into variances by customer segment (large, medium, small) and geographies. However, to achieve this, a clear TAT across each lane needs to be defined in alignment with the service provider for every mode of transit. The local factors such as road condition, driver efficiency, and the cost of delay also need to be clearly determined.
Transport Cost Per Unit
The importance of this metric is far more important than the simple formula of calculating it, which is dividing the total freight costs by the number of units shipped. An understanding of the per unit cost provides information into the expected costs of logistics as the business grows and can also be used to understand the costs involved in different shipping kinds of products or to different regions.
Also known as freight cost per unit, this metric is essential to ensure that cost of transportation is not eating into your unit cost price. For items that need special transportation (cold storage, fragile items, flammable goods, etc.), this metric needs to be under close scrutiny from the management as, at any stage, external forces can affect the freight cost and, eventually, the bottom line. There are multiple other metrics that the transport team may also be looking at, e.g., freight cost/ ton, freight cost/ton/km, freight cost/order, etc. Depending on the nature of the business and type of shipment, it is essential to map relevant metrics that can provide an essential 360-degree view of transportation spending.
Supply Chain KPIs.
Transport Costs as a percentage of sales
This is an important KPI to discover important business parameters like margins, segmentation, and product mix. As one delves deeper into this metric and analyses the data presented, he can understand the margins by products, regions, customers, and cost of servicing particular kinds of businesses.
Transportation costs as a percentage of sales can range from 8% to 12% depending on the size of the company, items being transported, and the efficiency of the transport team. It is a known fact that smaller companies struggle with a high percentage of transport costs. This is due to large organizations' ability to negotiate better contractual rates. Here are a few pointers on how senior management can keep this percentage in check:
Digitalizing and automating transportation operations. When costs are increasing, using technology will always ensure that operations are efficient and cost savings are ongoing.
Reducing carrier costs by renegotiating contract rates in advance
Using multiple contracted transporters to ensure each freight is receiving the lowest bids
Renegotiating transport rates when the economy is suffering
Transit Time
It is usually measured by determining the time taken by the shipment after leaving the facility or plant to arrive at the customer's location or manufacturing unit. With digitally automated freight carriers, it becomes easy to track the data without having to depend on the customer to report the same. This metric can also be used as a tool for negotiation where either party offers a more realistic time of delivery in return for better pricing.
Transport Invoice Accuracy
Inaccurate and incorrect invoices result in delayed payments, margin loss, and a drop in customer satisfaction. Hence it becomes important to not only ensure that invoices are accurate but also strive to reduce the number of such inaccurate invoices, thus improving efficiencies. It is also important to take into factors like on-the-spot agreements, which have an impact on pricing and hence on the final invoice as well.
It may be hard to quantify how and what factors are affected by low invoice accuracy. Here are three ways that low invoice accuracy can affect your business:
Customer Satisfaction: With incorrect billing, payments are often delayed, which directly affects the relationship between the transporter and the shipper. In the short term, these may not affect the business, but in the long run, this effect can snowball and create operational roadblocks.
Affected cash reserves of transporters: For contracted transporters that may not be working on high capital reserves, non-payment due to inaccurate invoices and billing can lead to operational problems where the transporter may need reserves to continue providing their services.
Cost of re-work: Additional time and resources are spent in correcting invoice inaccuracies which end up adding additional indirect costs. Time spent on correcting inaccuracies can also be spent on other relevant and strategic activities by the team.
The extra cost spent on correcting invoice inaccuracies and delayed payments can deeply affect the bottom line. Hence, SCM heads need to keep a close eye on invoice inaccuracies.
Lead Time
Better planning of logistics, delivery, and cash flows can be managed by improving vehicle turnaround time. It is calculated by measuring the average time elapsed between the truck's arrival at the delivery site and departure post unloading of the stocks. This metric is affected by data that is provided by third-party partners, and using a unified transport management system (TMS) can mitigate any loss of information.
Lead time has a direct influence on customer satisfaction. When you consider your supply chain management system, one of the main cogs in that wheel is your Transportation Management System (TMS). An organized, smoothly functioning TMS directly affects the lead time, and if the lead time increases – your customer's business will have a direct impact, and they will waste no time in approaching another supplier.
Delays due to truck breakdowns, misplaced packages, etc., are inevitable, but with a real-time TMS in place – tracking the freight and informing your customers or acting upon a contingency plan will be easier. Visibility into the transportation (e.g., how amazon's delivery is marked with milestones so you can see exactly where your delivery is stuck and what may be the reason for it) can provide great support to all stakeholders so that immediate action can be taken to rectify and ensure no unnecessarily long lead times are witnessed due to operational inefficiencies.
Way Forward for Supply Chain Heads
Identify the metrics to use. Do not use every metric that might be available. Focus on the measures that mean the most to your business. These can be considered your core KPIs. On average, companies have between 4 to 6 KPIs for transport that is organized by cost, operational performance, and customer value.
Establish what each metric means to set the expectations. This will help to socialize the information with those outside the logistics department and senior leadership teams. Align the metrics with the service provider and operations team and set adherence mechanisms to measure.
Define and understand how to capture the metrics. The more metrics that leaders can automate, the better, as this avoids data accuracy issues, long delays in producing the information, and having to rely on human intervention.
Set achievable targets to drive and improve performance. For example, reducing your cost per unit shipped by 5% or reducing your lost-time accidents by 10%. Reporting metrics are a measure of efficiency and performance; however, driving improvements must be made by setting targets.
To learn more about how SuperProcure can help your logistics team reach the next level with relevant technology, please reach us to share your details, and we will be happy to get in touch with you.