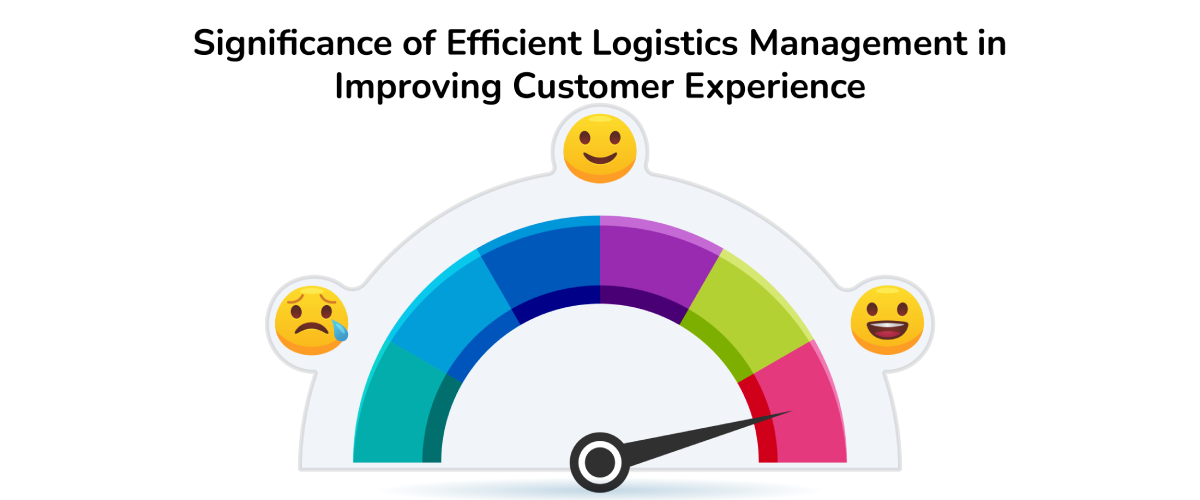 Consumer experience (CX) plays a vital role in an organization's sustainable growth. Today, logistics is a strategic driver for customer loyalty and satisfaction and more businesses are adopting proactive roadmaps to optimize it. A resilient supply chain accommodates the dynamic consumer demands and expectations in a competitive industry setup.
The rise of digitalization across the supply chain module is empowering businesses in multifold. Automation technology catalyzes consumer satisfaction dynamics with value-added benefits.
How can logistics cater to consumer needs in the modern logistics ecosystem?
Role of efficient supply chain in CX
Customer centricity is fundamental to a business's success and growth dynamics. Global manufacturers are significantly investing in strategic supply chain management to cater to the consumer's requirements, perceptions and expectations to gain a competitive advantage.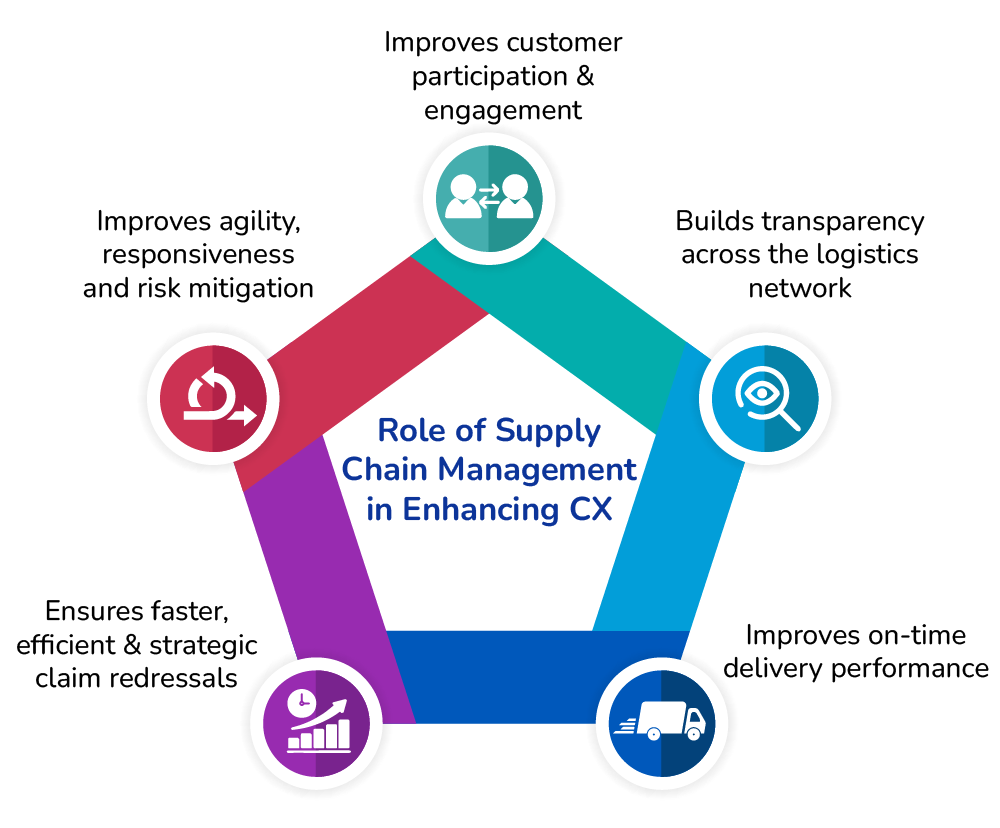 A seamless logistics landscape strengthens customer loyalty with the following:
Increased participation
Operational transparency
Faster deliveries
Quick claim redressal
Better agility
The success of logistics cycles helps manufacturers meet customer-centricity objectives in their respective industry verticals.
Today, businesses are implementing state-of-art technologies in their logistics workflow to ensure optimum responsiveness to volatile consumer needs. Digital TMS solutions help them maintain and strengthen customer relationships.
5 strategic approaches to improve CX in logistics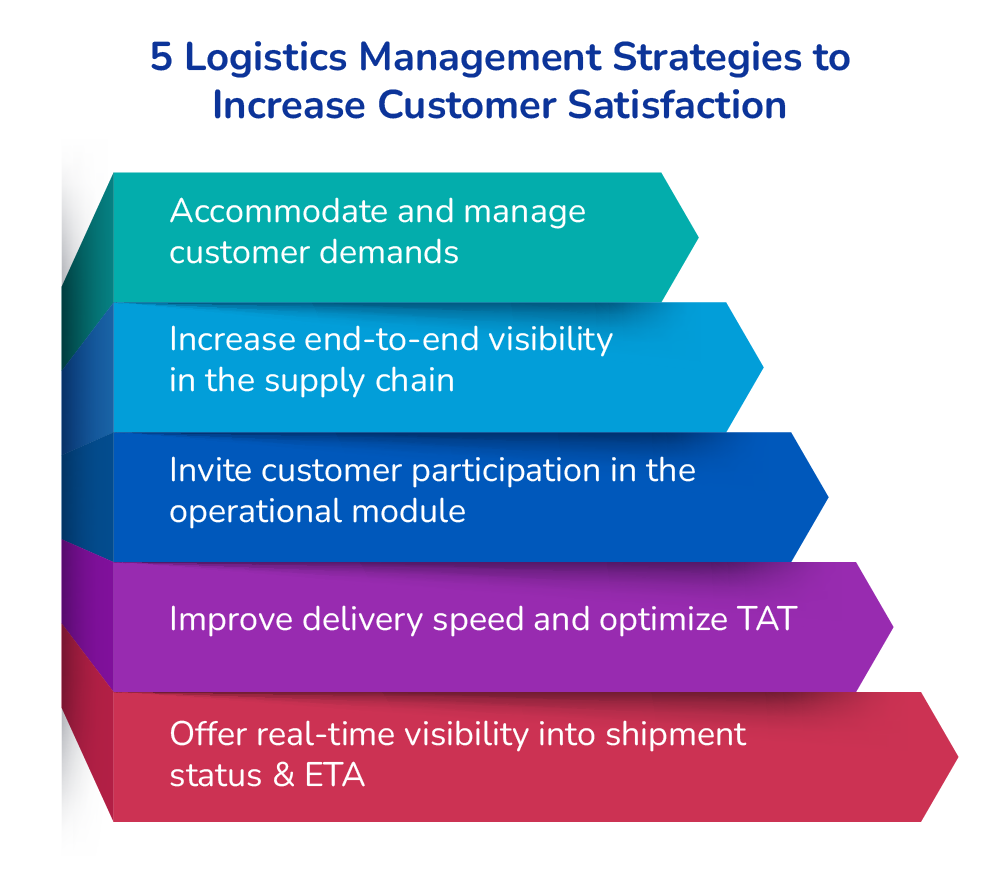 Industry leaders are opting for proactive strategies and optimization initiatives to fulfill a business' objectives of improving customer experiences. Today, manufacturers are shifting their focus to a more consumer-oriented supply chain module to boost their growth opportunities. Some of the strategic contributors to higher customer satisfaction are:
Manage consumer expectations
The volatile consumer demands can be harnessed to gain an upper edge in a modern industry. Businesses strive to fulfill these demands by delivering a more personalized experience at every step. Supply chain experts believe that managing these expectations via strategic inventory regulation, faster deliveries, shipment transparency, sustainable operations and simplified gap complaint redressals can improve shipper-customer relationships.
Improve visibility
Real-time visibility, a substantial supply chain KPI, can ignite trust and end-to-end transparency in the workflow. Present-day consumers demand real-time updates, data accuracy, identifiable delays, actionable insights, shipment tracking and delivery ETAs for every order. Businesses that cater to these dynamics are more likely to yield more growth opportunities. Improving SCM visibility enables other value additions to improve CX, like multi-channel demand forecasting, reliable service provision and cost reduction.
Encourage participation
Increasing participation and involvement is a strategic step toward improving customer relationships. Organizations rely on prevalent approaches like better transparency, analytics to evaluate delivery performance, detailed e-Proof of Deliveries (PODs), satisfaction surveys, real-time collaboration and OTIF reports in a consumer-centric supply chain module. Higher engagement across the logistics network not only helps manufacturers improve their customer service in the supply chain but also evaluates their logistics performance at par with industry standards.
Faster deliveries
One of the primary objectives of efficient supply chain management is to ensure a seamless delivery. The current fast-paced industrial scenario requires businesses to optimize their operational TAT and delivery speed to unlock an upper edge. They are investing in planned initiatives to simplify time-intensive dispatches, reduce manual intervention, prevent significant delays and improve carrier performances. These approaches empower logistics with new expansion opportunities, leads, more cost-savings and higher profitability.
Real-time tracking
Real-time tracking and shipment visibility infuse trust in dispatch operations. Leading enterprises are adopting competent tracking technologies to empower customers with real-time insights into in-transit processes. Once an order is dispatched, customers can get live updates on vehicle movements, geographical locations and ETAs on the in-transit vehicles via GPS/ SIM linked with the driver. It enhances CX and streamlines unloading stages. Industry leaders are now deploying digital logistics management solutions for optimum data accuracy.
TMS integration- Igniting higher customer satisfaction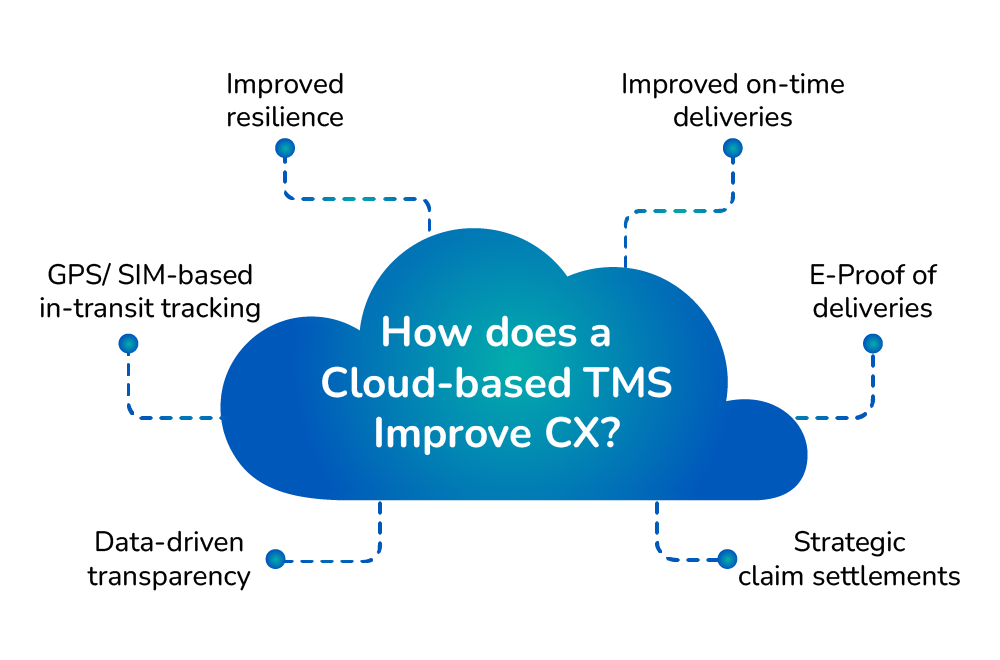 Digital TMS solutions are catalyzing a high-end customer experience with the power of automation technology. Industry giants are implementing these solutions on their end-to-end logistics workflow to facilitate customer-focused advantages at every step. These benefits include better resilience, higher responsiveness, real-time analytics, instant PODs, faster claim settlements, shorter delivery span and process transparency.
Digitalized logistics management modules build transparency and boost customer retention metrics amidst the industry's dynamicity. It caters to the consumer requirements like instant data access, higher involvement, ad-hoc product availability and competitive prices, yielding long-term benefits like flourishing profits, more revenue flows and higher customer loyalty.