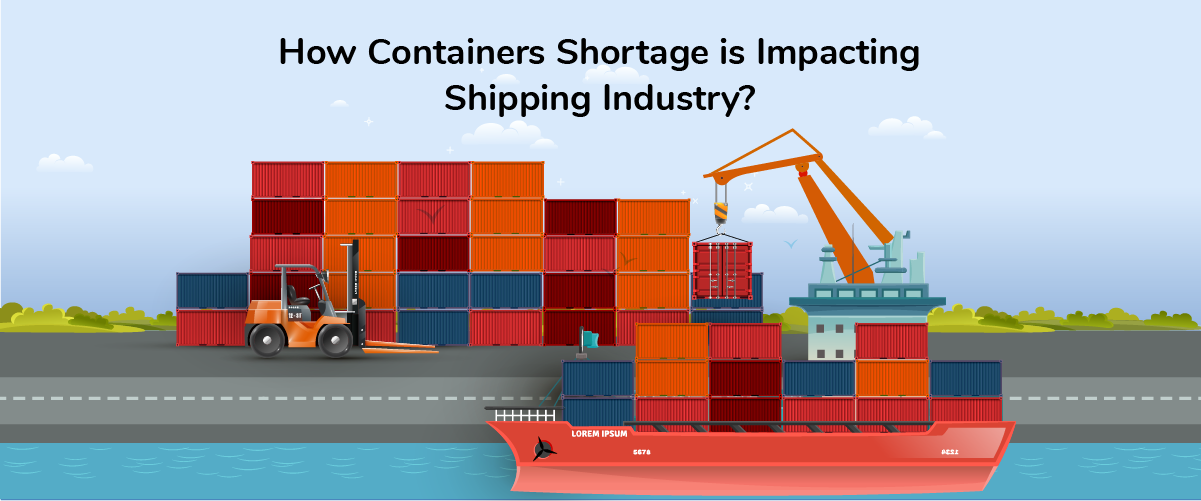 Freight carriers are confronting a shortage of transportation containers amid high demand for delivery by sea and increasing supply chain costs for specific organizations across Asia. It is so severe that premium service providers cannot guarantee serviceability to customers. Triton International, one of the world's largest container leasing firms, has ordered US$725 million worth of containers for delivery this year and said in a presentation to investors last month that booking demand for its containers had increased in the third quarter and use was nearly at full capacity. December is the peak holiday season in markets such as the USA, Europe, and Australia. However, the demand arising from these markets is not being met due to a shortage of containers across the globe. In a rather forgettable 2020, the global economy was showing some signs of progress because of the seasonal demands.
The shortage in containers has badly impacted the trade scenario across the globe. According to media reports, all major freight carriers are facing a shortage of shipping containers at Asian ports, especially in China. World trade is being slowed down by the poor recovery of China's logistics sector, with containers piling up at one destination.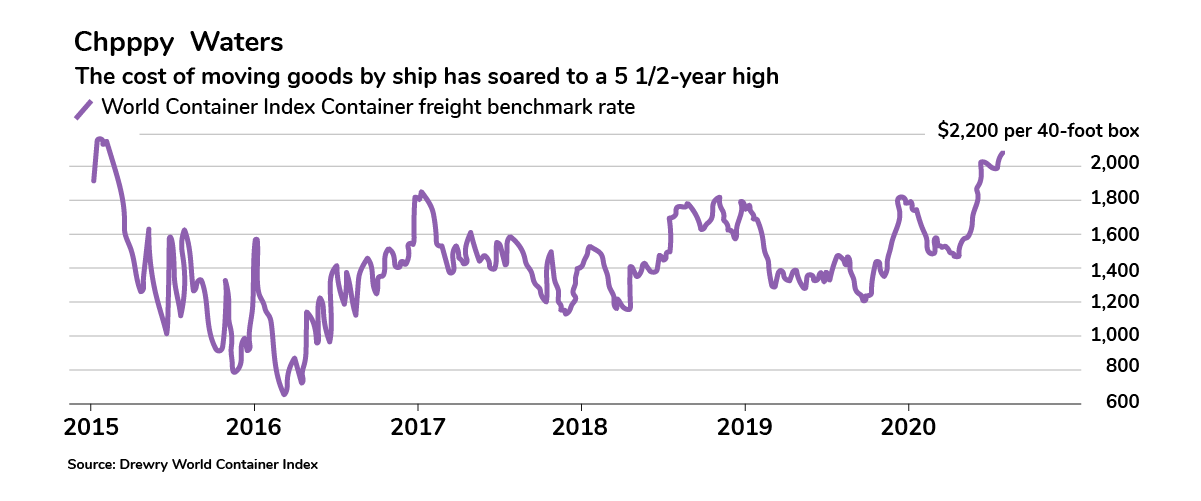 Why is this happening?
China's container production grew positively in August for the first time since 2018, as per the China Machinery Industry Federation, which indicates the capacity of producing containers is not the main reason for the shortage.
The real reason behind this fiasco is "container imbalance ."Due to the structural imbalance between China and Europe trade and the impact of COVID-19, the outgoing containers are way more than the incoming containers. Container leasing firms that ship a consignment hope that the container can also be used to ship another consignment back home.
What problem arises when shipping firms have to ship the container back home empty?
It's an added cost as an empty container doesn't make any money and becomes a liability to be shipped back.
How is China at the Centre of this?
China is one of the biggest manufacturing hubs where exports vastly outstrip imports. Despite being the global manufacturing hub, it is not facing a shortage of containers. This is because when countries were going into lockdown, China started opening up, and containers had to go nowhere to go but to end up in China.
And then, the border conflict with India resulted in restrictions on importing products from China. Due to this, containers couldn't make their way into India like they used to.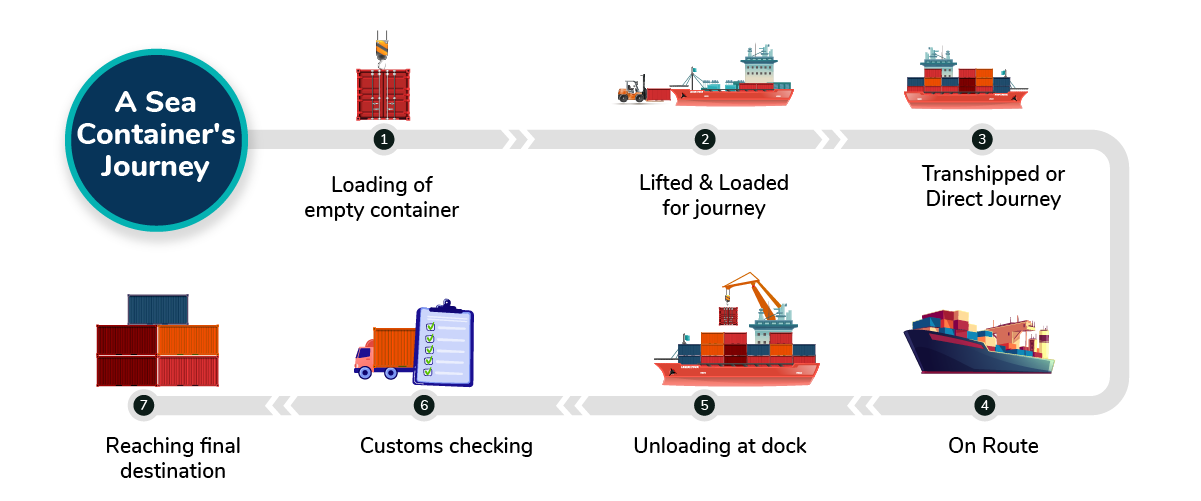 Source: SeaSpace
How is the container shortage hitting U.S. exporters?
The Federal Maritime Commission (FMC) of the U.S. has received several allegations that carriers are purposely refusing to ship U.S. exports to get back empty containers to China quickly.
Freight carriers are looking to maximize their profits by returning boxes as soon as possible to Asia, where a 40 ft container can pick up cargo for around US$4,000, and ignoring the less lucrative cargo to Asia, which fetches around US$700/FEU (Forty-Foot Equivalent Unit).
The freight carriers are suspending bookings of agricultural products from North America so they can prioritize repositioning containers to the more profitable Asian export market.
Major US ports like Los Angeles and Long Beach have an excess of containers, but there is too much cargo in record months. Members of senior management are just now learning about the issues disrupting their supply chain. Companies aren't able to deliver their products to their customers even after their transportation budget has more than doubled.
The South Korean government has also requested freight carriers to add more capacity to its trade lanes where rates are climbing.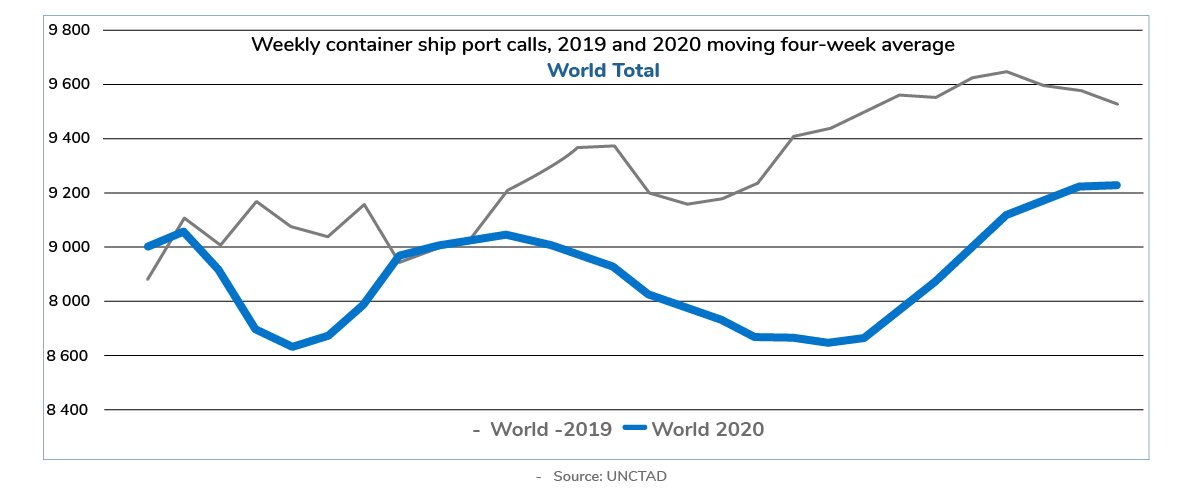 Source: UNCTAD
A survey by Container xChange found out that despite technological advances, containers still spend a surprisingly long time emptying at depots, incurring storage costs and not earning revenue.
Shipping containers spend on average 45 days empty at depots, and in the zone with low shipping container availability, such as China and the U.S., the average is already high with 61 and 66 days, respectively.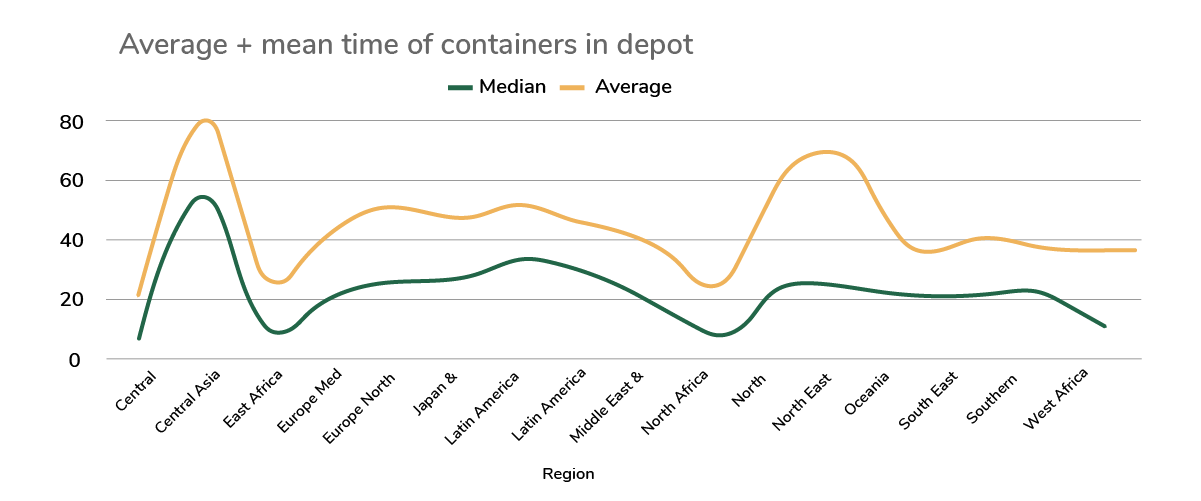 In the span of 6 months the shipping industry witnessed the strongest increase in 40 feet container demand following one of the strongest decreases in demand ever. Shipping containers are expected to be returned to China as quickly as possible to be ready for an expected strong fourth quarter.
Customers are ready to pay double prices, but freight carriers still need help to get containers away as the ports are all jammed up. Carriers had some containers sitting on the quay for more than four weeks and still don't know when they will get loaded.
How is container shortage Impacting the Indian EXIM Movement?
Colombo port manages the bulk of India's transshipped volume through the country's east coast corridor. Colombo port is facing a labor shortage due to a partial lockdown that has stopped staff from commuting to work. Container availability is so low, and charges are shooting up. The Colombo congestion happening before the holiday season spells more pain for Indian Shippers. Due to the pandemic and low demand, shipping companies decreased their capacity by 25 percent. Shipments from China are held for extra customs checks, and the negative image of China worsened the issue.
No containers were cleared from March 23, 2020, until April 15, 2020, which further magnified the issue. Container shipping lines Association (India) is closely working with the government to solve this issue and suggested the government use railways to move containers from the coast to inland with no or negligible charges. This problem has initiated an auction of 50,000 containers around for many years.CLSA also suggested reducing the quarantine time to seven days for Chinese shipments.
Are you looking for a robust and highly functional logistics solution to implement a strategic approach to transport procurement?
Set up a demo with us.