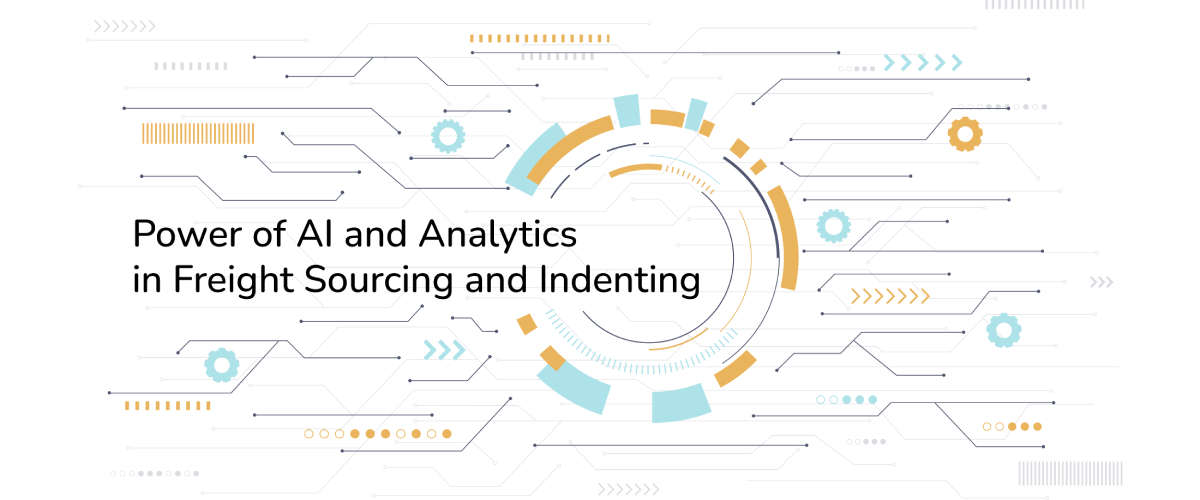 The freight procurement and indenting ecosystem rely on myriads of data assessment and decision-making stages. These processes require continual optimizations to cater to the business objectives. Technological adoption thus plays a fundamental role in improving logistics strategies with AI-driven capabilities.

Artificial Intelligence (AI) and digital analytics are catalyzing strategic procurement and allocation in a fast-paced industrial scenario as the current one. A study from Mckinsey suggests that successfully implementing AI-enabled supply-chain management has enabled early adopters to improve logistics costs by 15 percent, inventory levels by 35 percent, and service levels by 65 percent, compared with slower-moving competitors. Deploying AI-driven solutions improves planning, forecasting, carrier selection, process execution and management across the functional module via data-driven roadmaps and proactive strategies. It eliminates the need for prolonged manual documentation, data interpretation and assessments at every process stage.
7 Powerful Impacts of AI and Analytics in Logistics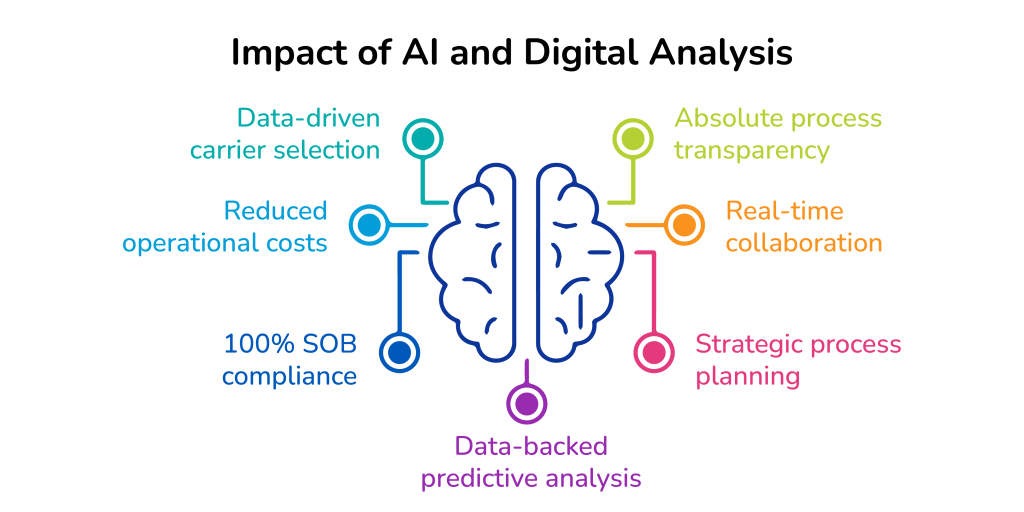 The implementation of AI-driven business intelligence and supply chain analytics are strategic gamechanger in the supply chain in the strategic approach. A technologically-competent TMS solution automates the analysis and performance management processes to enhance execution, management and traceability with 7 optimum benefits:
Strategic vehicle procurement
Digital freight sourcing solutions enable informed carrier selection, ensuring better logistics performance and customer satisfaction. Its real-time dashboards offer insights into transporters' historical performance, vehicle placement dynamics, OTIF parameters and participation rate, empowering freighters with strategic carrier selection.
Seamless collaboration
TMS solutions strengthen collaboration across a complex stakeholder network- freighters, transporters and drivers. Cloud-based documentation and analysis facilitate real-time data interchanges across the web, reducing manual follow-ups. Seamless communication and EDIs improve stakeholder participation, performance and productivity.
Cost optimization
AI-driven freight Index is a data-driven benchmarking tool that helps enterprises monitor and optimize freight costs at par with industry standards. It enables data points on freight rates across geographical zones, lane-wise carrier pricing and predictive procurement analytics to help shippers understand their scope of negotiation and cost-savings.
Better SOB compliance
TMS-driven indenting solutions allow logistics managers to specify the load distribution metrics and Share of Business (SOB) parameters. The digital platform considers these analytics to strategically allocate the load to the best-matching vehicle, ensuring improved compliance with the SOB and competitive advantage.
Strategic forecasting
AI-backed predictive analytics facilitate holistic visibility into previous trends, volatility, peak and dull seasons and many more. It empowers organizations with data-driven forecasting of potential threats, improving risk mitigation strategies. Moreover, it enhances control, agility and responsiveness across procurement and indenting modules.
Improved planning
Digital analytics and historical reports infuse operational efficiency via proactive planning and execution roadmaps. Data points, digital analysis and management of carrier reports allow shippers to gain actionable insights into the forthcoming trends and demand-supply dynamicity. This information improves planning and enhances overall stakeholder efficiency.
End-to-end transparency
One-window visibility into freight sourcing, management and indenting unlocks optimum transparency in the operational modules. All stakeholders, within and beyond the organization, can stay at par with the concurrent process stages, justify reasons for process deviation, in-transit discrepancies, price escalations and negotiation activities, improving trust.
Boosting Business Growth through Digital Data Analysis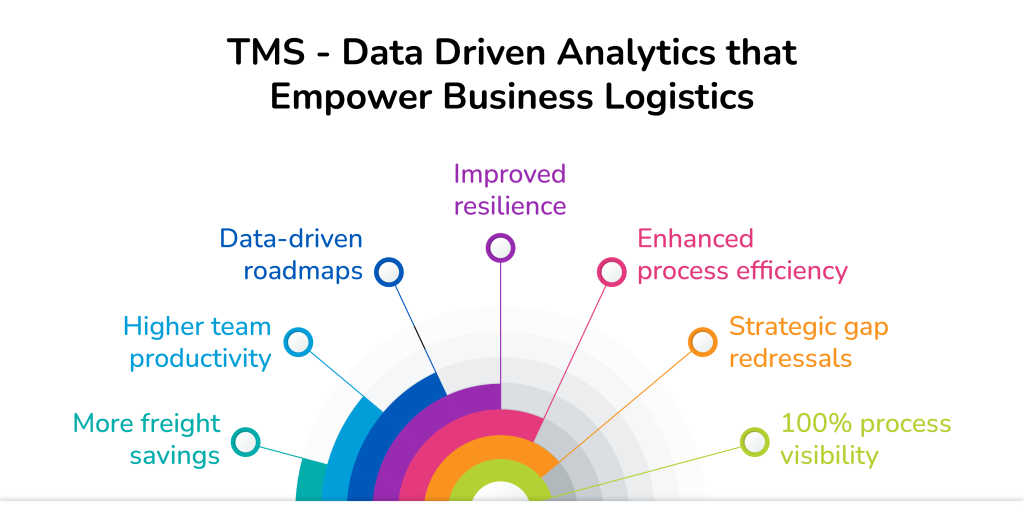 Deploying modern technologies like AI and data analytics in the supply chain workflow pushes more freight and indenting operations towards more cost-reduction, improved efficiency, higher team productivity, better resilience and strategic plans.
Data points and transparent performance evaluations empower organizations with an upper edge amidst the rising competition in every sector. It has unlocked new growth opportunities for all businesses via data-driven identification of operational gaps. This traceability allows logistics stakeholders to derive actionable roadmaps from addressing the challenges, ensuring simplified freight and indent management.