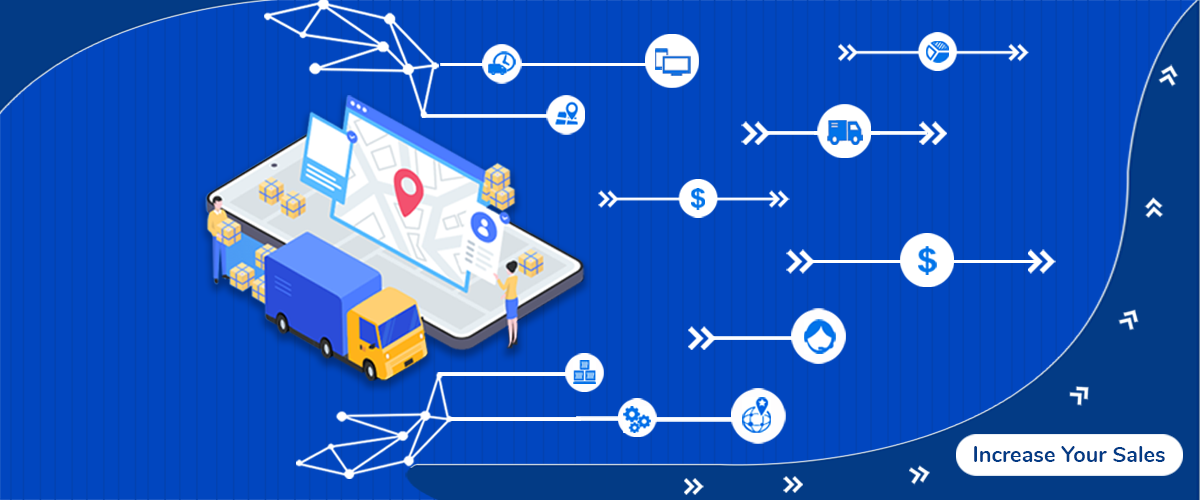 The pandemic has forced CXOs across all business units to digitally transform their processes. And why not?
Digitalization automates all your manual processes, saves time, reduces costs, improves efficiency, and contributes positively to the top-line – growth-oriented CXOs recognize this.
Think about it –
Your accounts team does not use a calculator & paper to compute profit.
Your sales team does not note down the order details on paper.
And if you want to communicate some information, do you send a letter by post from your corporate office in one city to your factory in another?
Even though logistics is very volatile, uncertain, unorganized, and more competitive than ever, coupled with the ever-rising demand for economic growth, the logistics sector is in the process of undeniable digital transformation.
Digital transformation consolidates your logistics processes making them 300% more efficient & optimized, opening up 60% of your capacity and ensuring on-time delivery to your customers.
In today's economy, thriving companies share something in common – a digitized logistics process that contributes to the top line.
How can you achieve this?
Meet customer demands & Increase your sales
Here is a scenario for you to consider:
John wants to buy two bags of cement (feel free to imagine your product here while reading). He walks into the nearest hardware store and has pre-decided to buy your brand but unfortunately, it is out of stock. Will he wait until your product reaches the retailer? No. He will buy the next available brand.
This scenario will hold good for any off-the-shelf products such as FMCG, electrical goods, and commodities like sugar, wheat, rice, cement, and TMS bars.
Your logistics team needs to ensure that your product is always available for John whenever he needs it – product availability is the key to increasing sales.
How can you achieve this with 0% additional marketing sales or infrastructure costs?
Start by digitalizing your spot vehicle sourcing process.
More than 50% of your time is spent sourcing vehicles from the spot market; this includes:
Calling transporters to check availability
Back and forth negotiations with them
Finalizing the transporter
Getting confirmation with vehicle & driver details
Digitization of this entire process frees up more than 60% of your team's total bandwidth:
80% of the phone calls to your transporters are reduced
67% faster reach to transporters
25% faster vehicle finalization
7-11% higher vehicle availability
20 – 25% reduction in order-dispatch time
5 – 7% more sales
300% improvement in productivity
Now, your team can concentrate on fulfilling more sales orders and the icing on the cake – all orders are delivered on time.
How does digital spot vehicle sourcing work?
A quick sneak peek into SuperProcure's digital spot vehicle sourcing process:
Post your load requirements on the SuperProcure platform
Auto-generated notifications are sent to all your transporters
Your transporters can submit their quotes on the same SuperProcure platform
Transporters are ranked based on their quotes
Our unique rank-based compounded negotiations compel the transporters to quote better – No more manual haggling
Choose the best transporter
Chosen transporter will confirm the vehicle availability & details on the same platform
Easy-peasy! All this happens on the same platform – And all you need to do is click a button.
Feel free to look at our customer's case study – India's leading cement manufacturer reduced their order to dispatch time by 15%.
Digital spot vehicle sourcing – A recipe to increase your revenue
Double down on this strategy and ensure your logistics contribute positively to your company's top line.