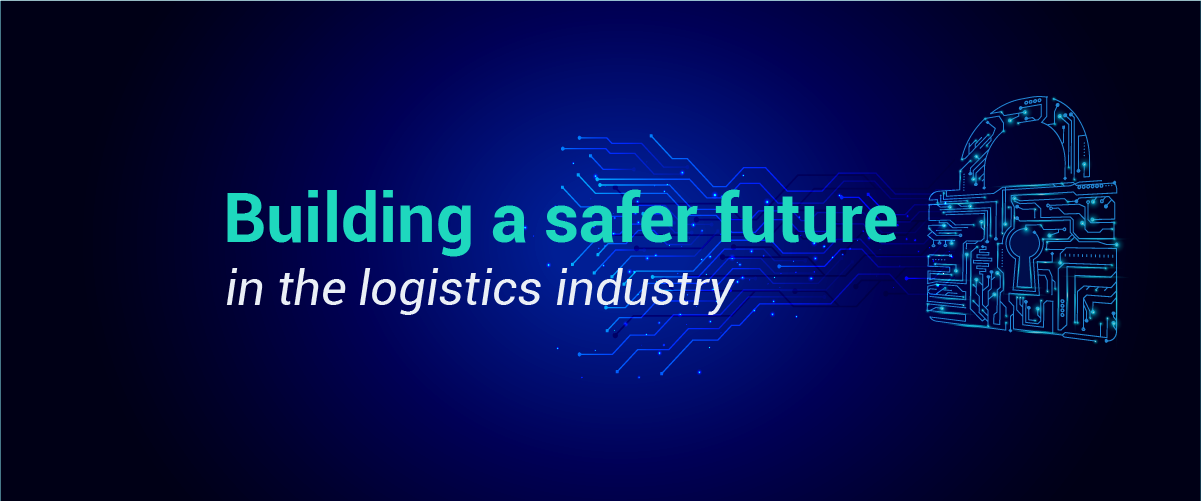 Globally, people observe October as National Cyber Security Awareness Month (NCSAM). This month aims to raise awareness among the public and private sectors about digital security and empower everyone to protect their data from digital forms of crime.
The global SaaS market is expected to reach $702.19 billion by the end of 2030. Due to its flexibility and efficiency from a technological and financial standpoint, businesses increasingly rely on cloud-based technology, and IT teams are embracing cloud applications.
Given the market size and customer profiles, businesses have begun generating vast amounts of structured and unstructured data, making it an easy target for cybercrime.
Cybersecurity: A strategic decision to maintain safety across the T&L industry
The World Economic Forum estimates that the logistics sector will unlock $1.5 trillion in business opportunities over the next decade (2025). As digitalization continues to reshape the T&L industry, organizations and businesses need wise investments in security tools and technologies to provide complete transparency and visibility into risks within their environment.
SuperProcure offers transport management software designed to digitally handle any logistics operation and minimize the conventional manual methods of planning, execution, and utilization. It brings efficiency, transparency, and process optimization to the T&L sector by using technology and data with secured products and solutions and certified security processes across the product lifecycle regarding cybersecurity. One of the most important reasons for adopting SaaS software like SuperProcure is that you do not have to worry about updating software.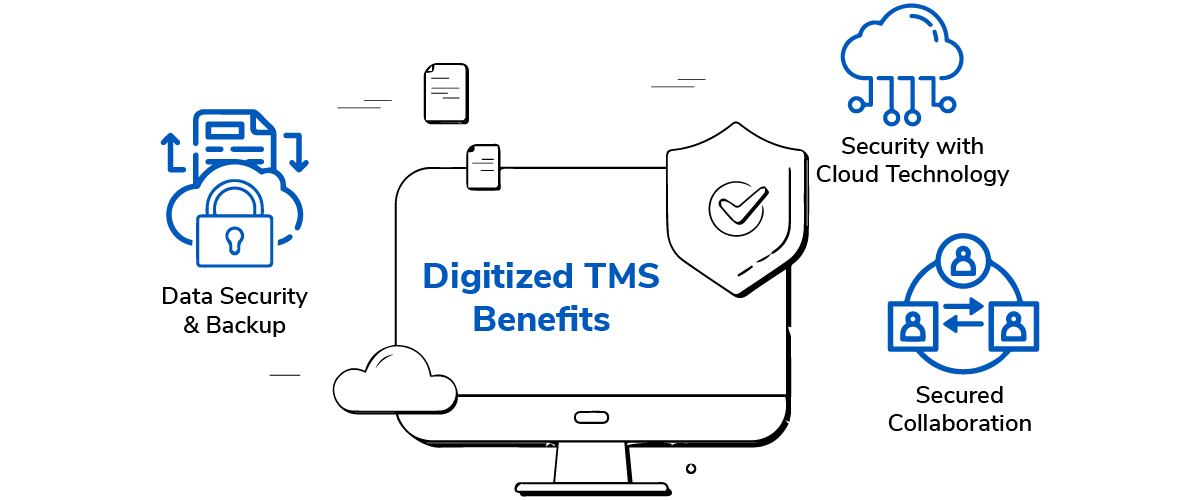 There are several other benefits related to digitized transport management software like SuperProcure that are worthwhile mentioning:
1. Secured Cloud-based technology
Information about customers, vendors, consignments, bills, and reports in the transportation industry is essential. Moreover, monetary transactions require protection, and any complications in these elements may cause discredit to your organization and create a loss of trustworthiness among people. Cyber threats can be effectively handled in cloud software-as-a-service (SaaS) platforms and help in protecting users' details and transactions from modern virtual intruders.
2. Data Security & back-up
Logistics software providers devote significant resources to protecting customer data, enabling shippers to focus on moving logistics operations rather than putting up firewalls. Cloud-based software is hosted across multiple servers and locations and backed up regularly. It means that even a power outage or server crash won't put your TMS data and operations at risk of being lost.
3. Secured Collaboration
The collaboration among internal team members is protected throughout the entire data lifecycle, and TMS software allows organization team members to access files anywhere, anytime. You can share, view, and access data inside a secure collaborative environment with TMS, which can help you build transparency, connect collaboratively and streamline your workflows.
Cybersecurity is not a one-size-fits-all approach; it begins with recognizing that cyber threats exist. Logistics and transportation companies have to deal with their unique challenges, often made more difficult because their users are spread out, not on controlled networks, and interact with outside partners. Several solutions are available to address those issues, including secure remote access and network segmentation, among other solutions. This industry may have few resources regarding cyber security, but security awareness training within the organizations can make a huge difference.
#BeCyberSmart with SuperProcure
The transportation and logistics industry has been slower to adopt digital innovations when compared to other sectors that have been revolutionized by digital technology. In this scenario, it's more important than ever to have a system that allows you to monitor for potential breaches and detect vulnerabilities early on. Cybersecurity should be a strategic decision that companies make to maintain high safety standards across the industry.
As one of the leaders in digitally transforming the logistics industry, SuperProcure comes with trained staff, secure products, solutions, and certified security processes across the product lifecycle regarding cybersecurity. We believe cybersecurity is necessary for organizations and customers to help them benefit from secure modern technologies. This National Cybersecurity Awareness month, let's #BeCyberSmart and move towards a safer future for the T&L industry.
Learn more about our real-time Transport Management Platform.