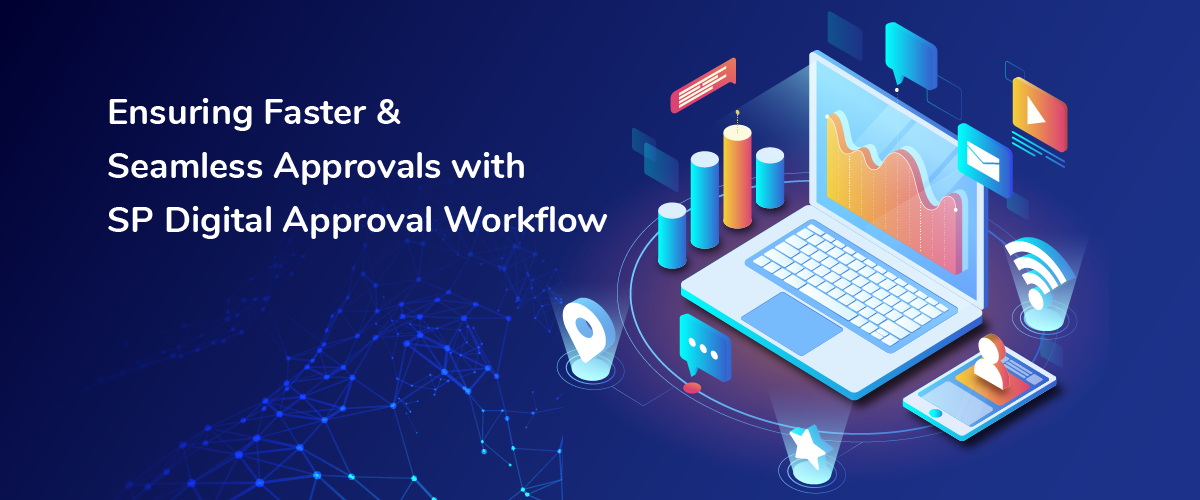 The logistics industry keeps evolving by optimizing processes, improving efficiency, and driving innovation. One area where significant improvements can be made is in the approval process. Traditional manual approval methods can be time-consuming and error-prone, hindering overall productivity.
However, with the emergence of digital approval systems, we have a powerful tool to streamline operations, increase collaboration, and drive business success.
In this blog post, we will explore the benefits of digital approval systems and how they can revolutionize logistics operations:
Existing Challenges in Logistics Approval
Manual approval processes negatively impact efficiency, accuracy, and overall business performance.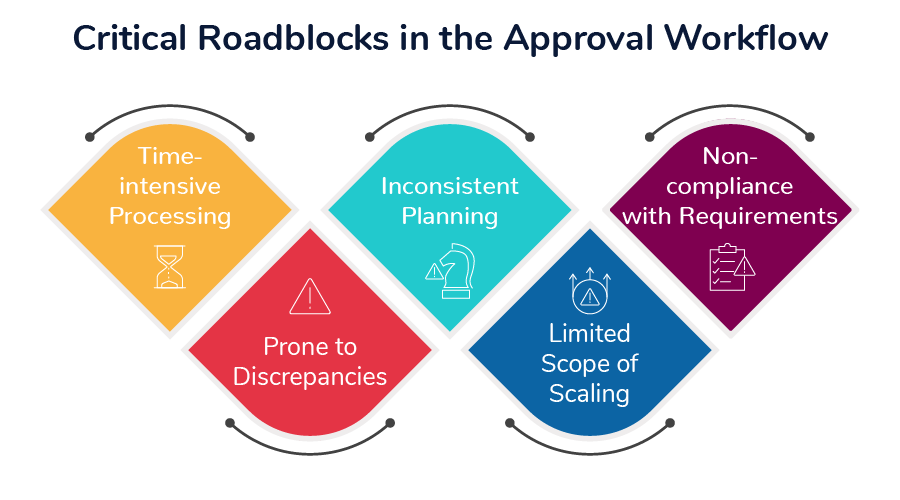 Some of the common problems associated with manual approval processes include:
Delayed processing times
Manual approval processes are often time-consuming, requiring human intervention at multiple stages. This can result in delays and bottlenecks, slowing down the overall workflow and affecting vendor relations and customer satisfaction.
Human error
Humans are prone to errors, and manual approval processes are no exception. These errors can have financial implications and damage the reputation of the organization.
Inconsistency
Manual processes can lack consistency in decision-making, which can create compliance issues and affect business relationships.
Lack of scalability
Manual processes often struggle to handle increasing volumes of requests or transactions. This can hinder business growth and limit operational efficiency.
Limited visibility and tracking
Tracking the progress of individual requests or identifying bottlenecks becomes challenging, making it difficult to manage and optimize the process.
Compliance risks
Manual processes may struggle to adhere to regulatory requirements and compliance standards consistently.
How can SP Approval Workflow mitigate the challenges?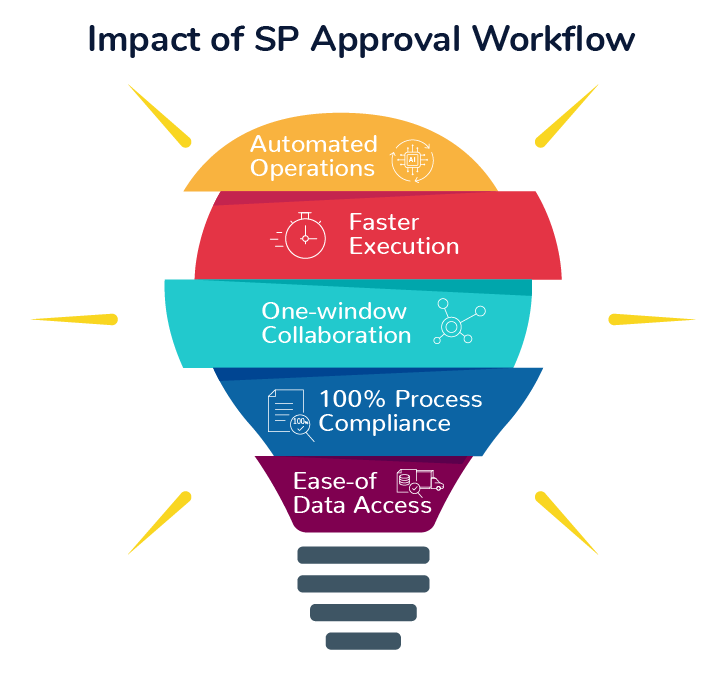 SuperProcure's digital Approval Workflow helps the logistics teams overcome the prevalent challenges in a manual-driven workflow and unlocks the following functionalities, catalyzing supply chain efficiency:
Automation-driven Process
With SP's automated workflows, approval can be triggered automatically on various conditions, and notifications are sent to the relevant parties in a timely manner. This automation will streamline processes, reduce administrative tasks, and free up resources to focus on value-added activities.
Faster Approval Processes
In logistics, time is of the essence. Digital approval systems enable logistics companies to expedite approval processes significantly. With SP's multi-tiered approval at different levels, the entire process is streamlined resulting in faster approval cycles, minimizing bottlenecks and ensuring swift decision-making.
Real-Time Collaboration
SP's multi-tiered digital approval systems facilitate seamless collaboration, enabling multiple individuals and teams to review and approve transactions simultaneously. Whether it's obtaining approvals for freight rates, dispatch planning, or freight invoices, all relevant parties can access the digital system and provide their input in real time. This enhanced collaboration eliminates the need for physical meetings, streamlines communication, and ensures that all stakeholders are on the same page.
Improved Accuracy and Compliance
SP's digital approval systems minimize the risk of errors by providing automated validation checks and eliminating the need for manual data entry. By capturing and storing digital audit trails, we enforce transparency, traceability, and accountability throughout the approval process. This not only reduces the likelihood of errors but also assists in audits and regulatory compliance.
Information Accessibility
The ability to attach supporting documents to approval requests ensures that all relevant information is readily available during the approval process.
How to simplify approval processes with SuperProcure?
With SP multi-tier approval workflow, organizations are digitalising their approval mechanisms and thriving in 4 simple steps
Step 1
Set up an approval workflow for actions relevant to your organization and processes. Approvals can be set up for freight rates, freight accounting, dispatch planning, project mapping, etc.

Step 2
Set up the approval in a multi-tier methodology

Step 3
Get on-time notifications after every approval stage

Step 4
Easy configuration of approval workflow for different branches/departments/divisions within your organization

Approval management with SuperProcure
Approval exchanges and management is a time-intensive and cumbersome process when done manually. SuperProcure aims to eliminate the delays and discrepancies in primitive workflow with the power of automation technology. Our cloud-based TMS solution builds efficiency across all operations, empowering the organization with strategic growth opportunities and profit catalyzers with an advanced, AI-driven supply chain.
---