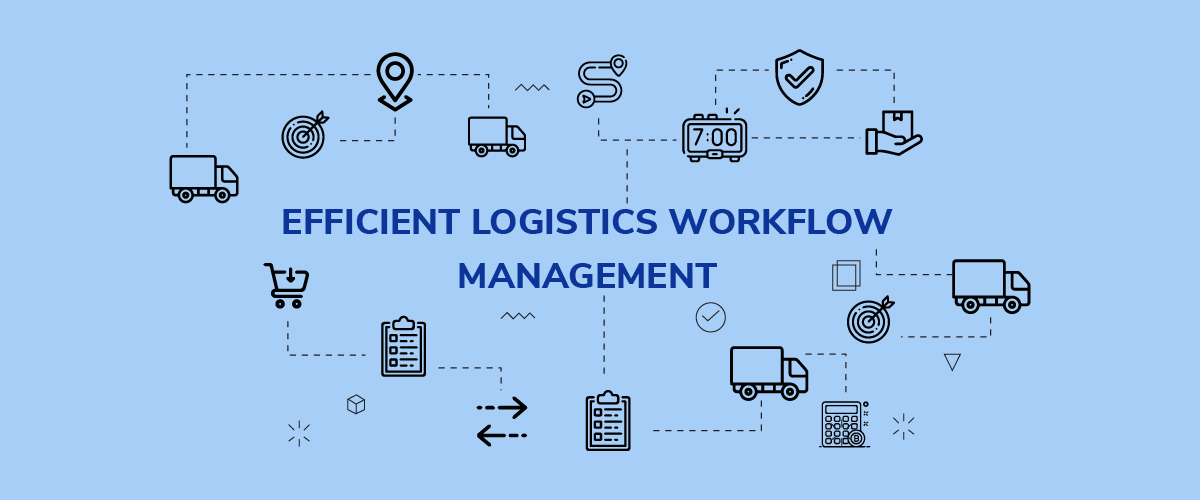 The kind of technology and connectivity we have at our disposal; rules out the option of lengthy time-taking processes. Tech today not only optimizes processes but even the management of processes. The processes today are interlaced to form a sequence of work and are often automated. The operations generally involve workflow management and repetitive work that can be best substituted with technology and automation. Companies embrace technology for exactly the above-said reason. You can also simplify and automate the whole process of logistic management by using the SuperProcure Transport Management System. This blog will discuss how to efficiently build an automated logistic management workflow. Check it out now!
How does the Logistic Management workflow process?
Most people understand the process of logistics management as delivering goods from point A to B.
"Sounds simple enough, right?"
But checking it out from a transport manager's perspective, the whole workflow may not look that simplistic. Instead, it involves multiple steps.
Let's consider the whole process of Logistics Management in the following way:
As the first step, you must determine the suitable vehicle class for transportation.
Then, you start contacting your logistics vendors for a quote.
Next, you might have to get quotes from multiple vendors before deciding on one to get competitive pricing.
There are multiple follow-ups for the quote.
Once you receive the quotes, the negotiation begins and that's too; you need to negotiate with multiple vendors.
Finally, once you complete the negotiation you need to decide on one vendor and assign the same in the form of a PO.
"Do the above steps ring a bell? Is it something that you or your organization is doing even today?"
Well, it seems repetitive for every vehicle demand. Thus, it involves a team of approximately 3 to 4 people who need to spend multiple hours relentlessly doing this job day after day.
"However, the simple process of moving goods from point A to B does not look simple anymore, right?"
But you must not worry as we have already got you covered!
How to Build a Logistic Management Workflow Efficiently?
The answer is simple you can introduce automation to the whole logistic management system through a TMS. The manual processes of logistics management can be genuinely complicated. A dash of workflow management software would change the situation completely. The thin line between good and great organization lies in implementing proper workflow management.
SuperProcure has helped top businesses in the country to implement logistics workflow management successfully. The transport management software offers a reverse auction engine that eliminates the need for manual negotiation. This system is designed to provide competitive rates for every logistics procurement.
Here is how SuperProcure can help your business to create and run an automated logistic management workflow,
SuperProcure Logistics Efficiency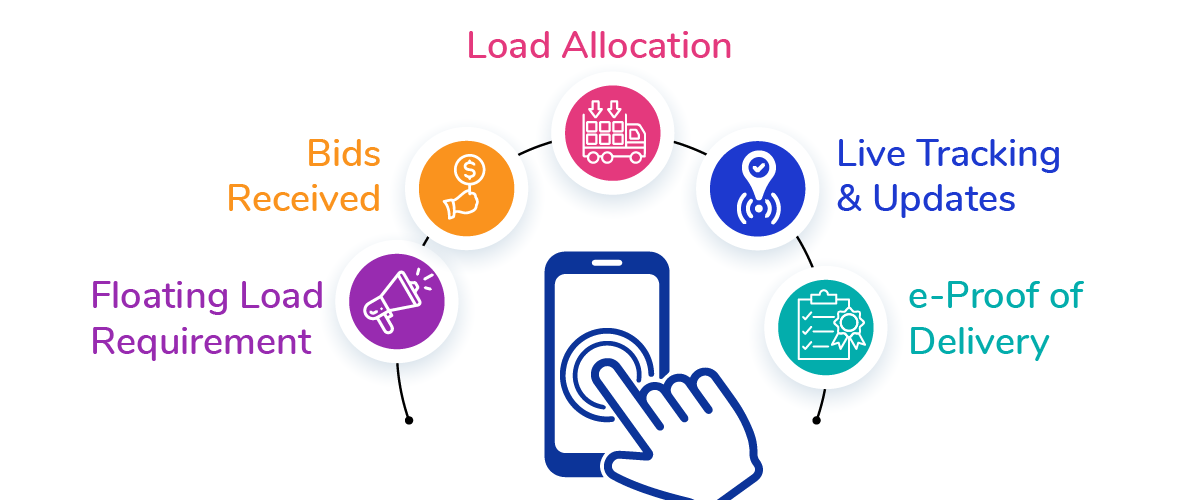 So every time a requirement for the vehicle is fed into the system:
Vendors receive an intimation about the requirement.
Vendors can participate in the auction.
The auction ends after a stipulated time.
The Logistics manager can assign the work to the vendor directly.
SuperProcure provides a tightly integrated workflow application software that simplifies your scheduling and takes all the speed bumps out of planning your logistics.
We also handle single-vehicle procurement. Complex procurements like multi-vehicle loading from multiple vendors also are done efficiently without a fuss in SuperProcure.
Conclusion
"Do you like the idea of introducing automation to your Logistic management workflow?"
If yes, then you must use the SuperProcure transport management tool. Get your free assisted trial for 14 days and check out the difference in your logistics management. Simply put your Name and enter your email address to subscribe.
We will get back with our next blog on advanced features of Logistics workflow management software, SuperProcure.