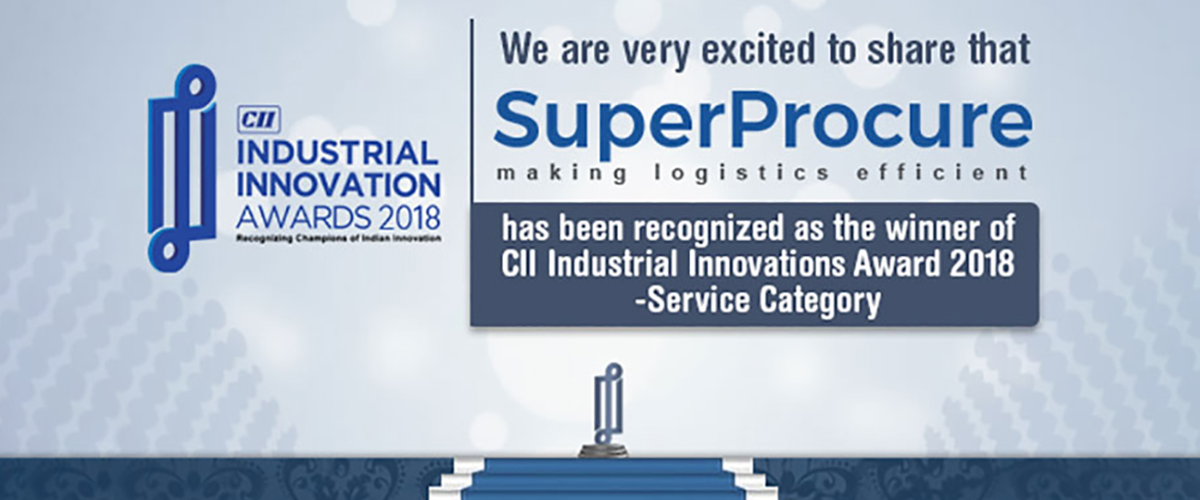 We are very excited to share that SuperProcure has been recognized as one of the Top 25 Innovative Enterprises of 2018 by the CII Industrial Innovation Awards 2018. Instituted by CII in 2014, the CII Industrial Innovation Awards recognize and celebrate innovative Indian enterprises and budding start-ups across industry segments annually.
For the 2018 Awards, a distinguished grand jury of technology, business, and innovation leaders, judged the applications based on a five-stage funnel process. A fair and objective assessment process measured innovation and its impact on an organization. The top organizations were honored at an awards ceremony organized during the CII Industrial Innovation Summit 2018 on 3rd December 2018, held at India Habitat Center, New Delhi.
We shared the stage with companies such as HPCL, Mahindra, and Mahindra.
"SuperProcure is honored to receive this award and be recognized nationally as one of the Top 25 innovative companies of 2018 for our dedication towards bringing efficiency in the logistics operation. We have made a resolute commitment to intervene in the traditional logistics management system and reduce cost by improving business efficiency and simplifying logistics workflow.", says Varun Biyani, Founder and CEO of SuperProcure.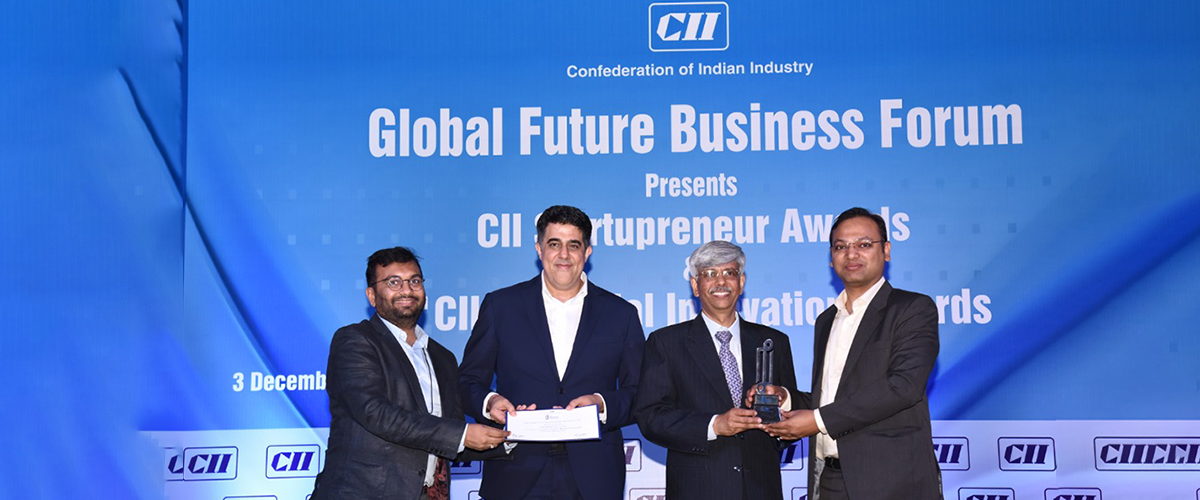 SuperProcure, a Logistics Automation Software incubated by IIM Calcutta, provides a single window (web/mobile) to manufacturers and transporters to carry out their daily operations. The platform covers vital business processes such as floating requirements to transporters, taking quotes, allocating load, recording vehicle details, in-plant/ in-transit tracking, and maintaining audit trials for seamless freight bill processing. The platform has an in-built reverse auction engine intelligently designed to ramify the day-to-day logistics management at a manufacturing/distribution site.
SuperProcure digitizes the complete cycle of truckload movement from the requisition of truckload orders to the final delivery of goods. Automates freight negotiation and reduces logistics team efforts to only 30 seconds per truckload order. Saves freight costs by improving vehicle utilization and reaching more suppliers in less time. It helps in cost saving and provides 100% audit compliance with historical records.
Book a Demo with us for an ideal supply chain solution.
One of the significant milestones that SuperProcure wants to achieve is to ensure that every essential workflow in the logistics industry is covered so that the users can automate their day-to-day operations and don't have to maintain separate systems to keep following up on the movement of goods. SuperProcure aims to build on India's first real-time freight index, which can present the past and predict future freight rates between any two points in India.
We also envision breaking the fragmentation in the logistics industry by building a solid pool of transportation service providers across India and presenting that data to the industry so that the service providers can get a suitably qualified lead and enhance their business footprint.
Related posts: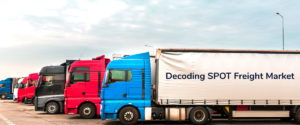 Decoding The Working of Spot Market