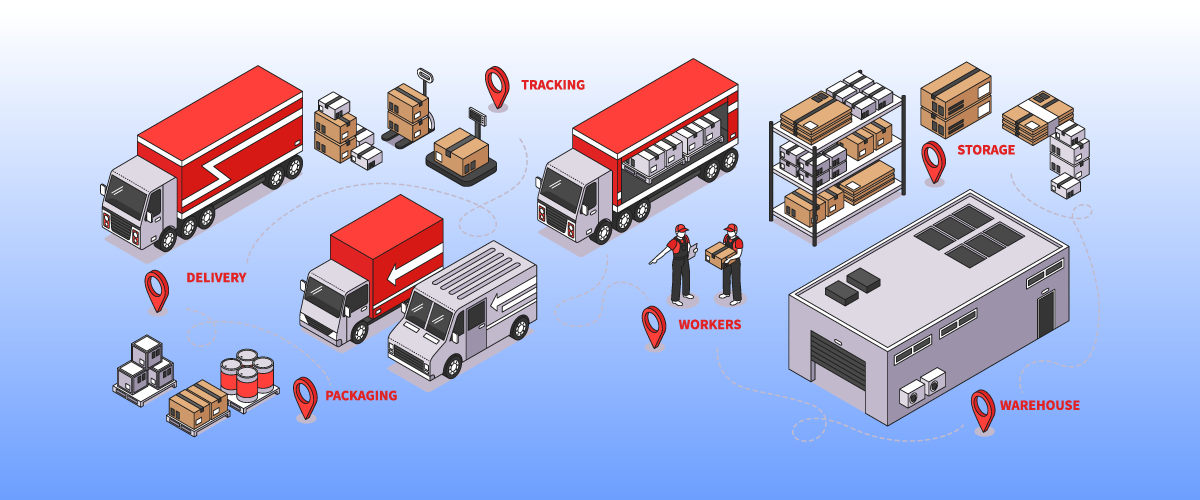 Effective management is the key to the success of any business plan. The same holds for the logistics plan of any company. More steps in a logistics plan demand greater efficiency in the entire process. Read on to learn more about the various factors involved in effective logistics management, one of them being automation and perfect coordination.
Time is Money
Efficient planning is the crux of any logistics process. The fewer decisions that need to be made off the cuff during transportation, the better it is. The objective should be to avoid as many ad-hoc choices as possible. It is always wise to plan, but a manager should be able to prepare his team for unforeseen circumstances. These situations can relate to:
Product
Non-availability of Transportation
Internal/Ad-hoc issues within the management team
To avoid any logistics breakdown, a contingency plan should be prepared to ensure Logistics planning is complete with an emergency plan. A logistics manager should ensure that plans are drafted well in advance to eliminate any contingency situations in the supply chain.
Adopt Automation
In the age of automation, technology plays a vital role in boosting organizational performance. Automation helps in business process optimization. Multiple software can be deployed to automate the process and make it more transparent.
For example, business process software can be integrated that helps in logistics procurement and management. Manufacturers can post their requirements on a technology platform and receive bids from transporters. This software helps in the following:-
Price negotiation through reverse auction
Logistics Workflow Management
Analytics and Data points
This saves a considerable amount of time because manual interference is eliminated—moreover, accuracy and analytics help improve overall process management. Automating your logistic workflow can be exclusively beneficial and help you manage effectively.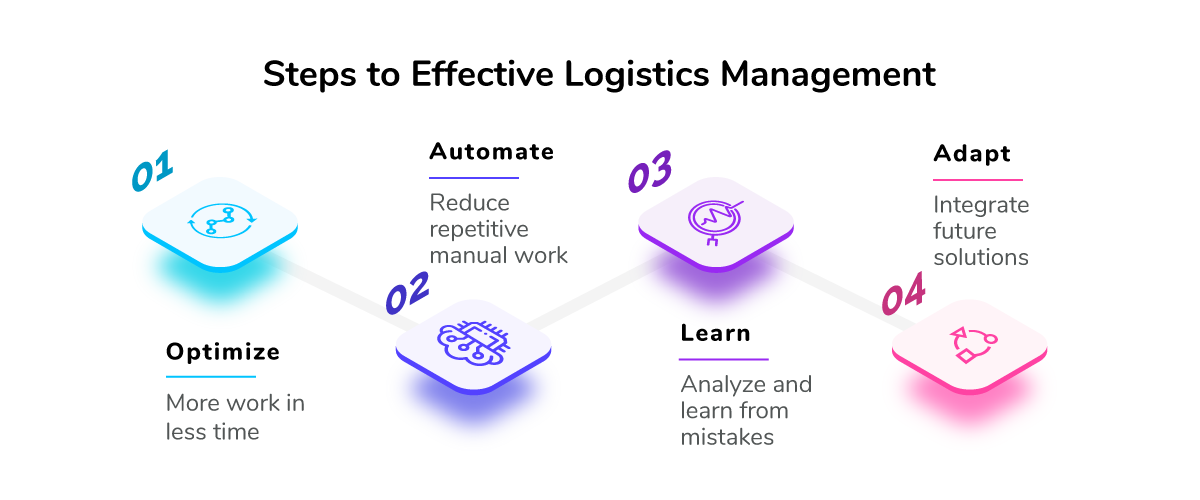 Learn from your mistakes
Depending on the size of your company, poor logistics management can lead to hefty costs every year. Learning from mistakes is a crucial step you should take. Regularly have meetings with your team and discuss the roadblocks you faced in the past. Focus on what systems you will put in place to ensure optimization.
Measure and Improvise
Optimization of Logistics is complete with integrating analytics, data points, and feedback. When you deploy new strategies in the system, you need to measure the output. This is paramount as it helps intimate the strategy's success or failure. Your future planning is heavily dependent on the measured information. Analyze the metrics related to different operations. This includes:
Cycle time metrics,
Cost metrics, and
Service metrics.
Helpful feedback helps in improvising. The ideas and suggestions of the employees should be taken into consideration. This ensures that you generate a pool of ideas, and at the same time, it highlights the flaws in the system. It would help if you adapted to the latest technology interventions and innovations to win over your competitors.
Effective logistics management aims to improve the efficiency of operations, ensure customer satisfaction, and increase productivity.
These tips and strategies are necessary for process optimization. Companies aiming to boost their supply chain operations should incorporate these tips for effective logistics management and network optimization.
To learn more about how SuperProcure can help your logistics team reach the next level with relevant technology, please contact us to share your details and we will be happy to get in touch with you.