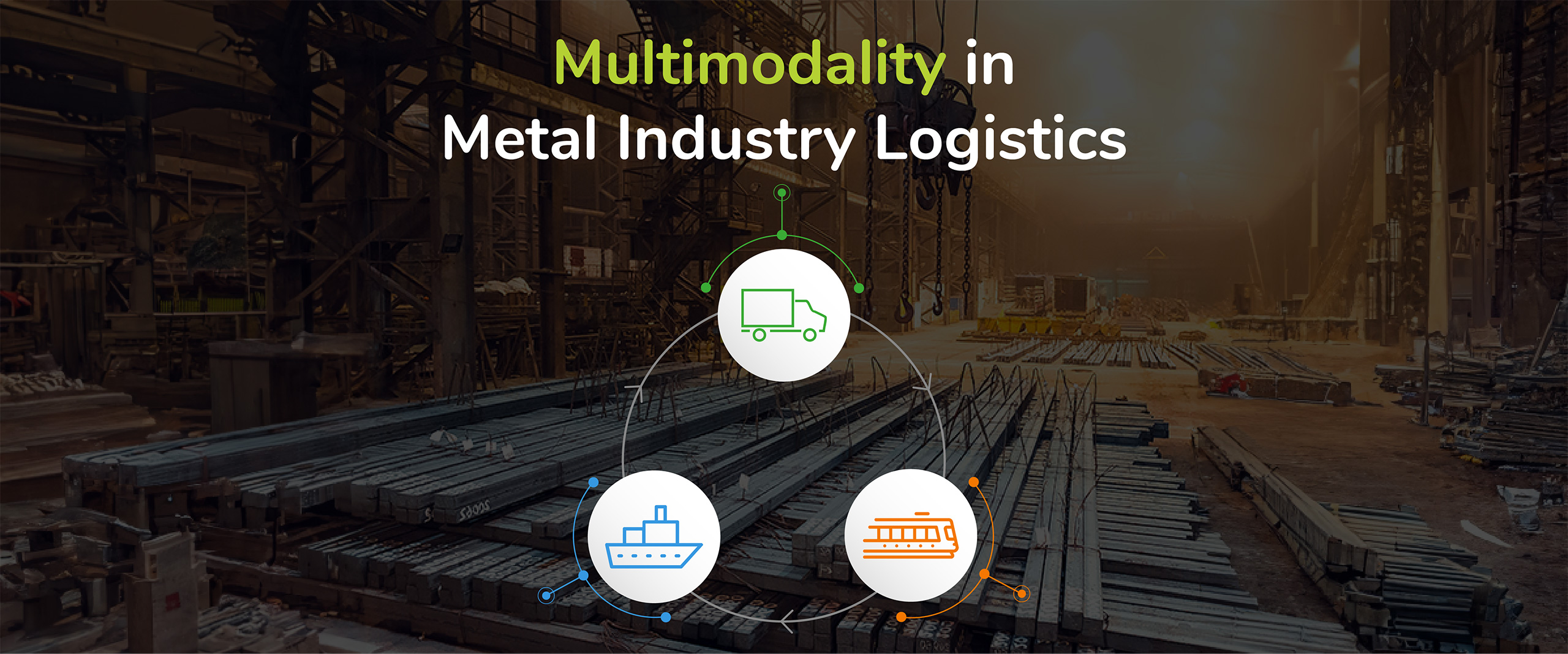 The metal and steel industry is booming; today, almost every heavy industry relies on this vertical for the timely completion of their projects. The metal and steel supply chain thus contributes significantly to its growth by making the products available to its customers, catalyzing the need for a seamless & time-bound logistics workflow.
In recent years, multimodal logistics has dominated the industry and digitalization has emerged as a must-have for fueling efficient multimodality. Digital multimodal solution providers like SuperProcure harnesses the power of automation technology to build a collaborative, robust, multimodal SCM platform.
Multimodality in Metal Industry Logistics: An Overview
Multimodal logistics is a popular strategy to ensure seamless movements of cargo between two hubs via different modes of transport, like roadways, rail, waterways or air, instead of one. The three most commonly used transportation modes used by metal businesses are:
Steel freight distribution in India's multimodal logistics (Ministry of Steel, September 2023):
| | | |
| --- | --- | --- |
| Transportation Mode | Mode distribution % | Ideal distance (in kms) |
| Road | 40 | 400-500 |
| Rail | 40 | 500- 1200 |
| Coastal | 20 | 1200 & beyond |
Role of Multimodality in a Metal Supply Chain
Leading metal businesses have recognized the importance of multimodality and are implementing it for the following purposes:
Reduce transportation costs.
Comply with the Share-of-Business (SOB) by enhancing freight logistics at every step
Improve OTIF dynamics with reduced transit times & complications
Reduce risks & demurrage demurrage charges by preventing disruptions and delays due to natural disasters, strikes, or geopolitical fluctuations
Enhance efficiencies by utilizing the right solution for unique requirements
Achieve sustainability goals by reducing carbon footprint and environmental impact
Optimizing Logistics with Multimodality Solutions in the Metal Industry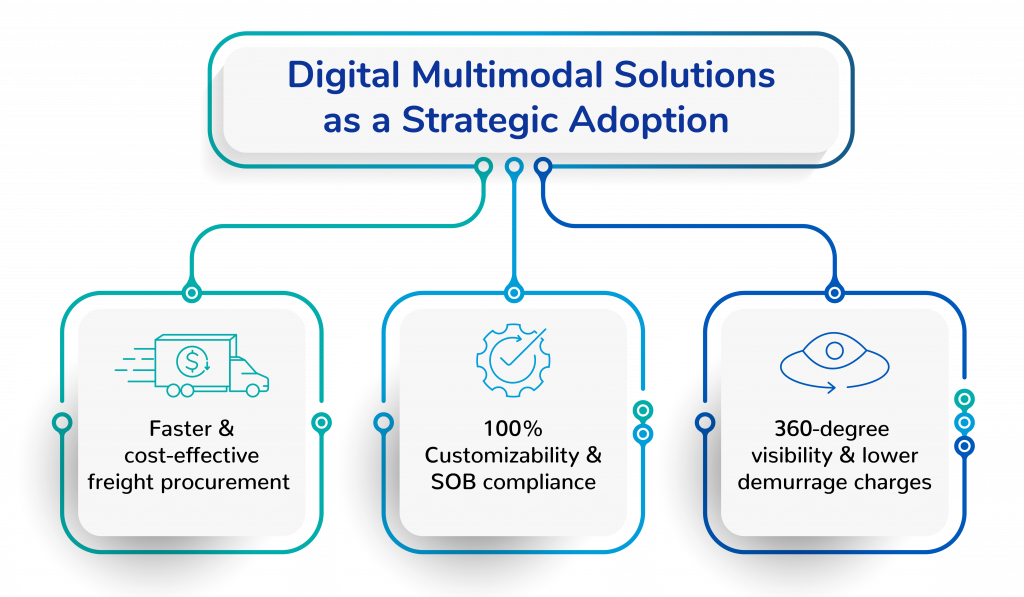 With a rise in digitalization across the supply chain, AI and automation technologies are set to help businesses accelerate multimodal metal SCM, optimizing the current freight transport dynamics.
Leading businesses SuperProcure's TMS solutions empower the multimodal landscape to ensure seamless transportation of goods enhanced cost savings and performance optimizations across rail, road and sea freight operations across:
Freight Procurement
Freight procurement in metal logistics might be challenging as shippers study each requirement to find a smooth & cost-effective transport mode. SP freight sourcing tool offers a one-stop solution to satisfy unique transportation requirements.
Automation technology speeds the time-intensive processes and ensures real-time collaboration across- logistics teams, transporters and drivers for efficient coordination.
It is difficult for metal supply chain managers to find cost-effective transportation, especially during peak seasons and bulk requirements. TMS solutions facilitate e-auctions, ensuring the cheapest freight rates and freight cost savings.
TMS Customization
The metal and steel industry is a gigantic ecosystem in the business world, dealing in a wide range of products- from construction equipment to electric writes to cutlery. Companies have unique objectives, Share-of-Business (SOB), supply chain processes, and freight requirements, depending on the nature of their business. SuperProcure's solutions offer 360-degree customization capabilities to comply with distinct organizational needs.
It is tailored to accommodate the industry's dynamicity. Scalability is a prime focus for metal supply chain experts as volumes are expected to increase ten times by 2030 to stay competitive.
Cost Reduction
Leading metal manufacturers focus on expanding their presence across several locations amidst a thriving customer base while minimizing transportation costs. A traditional SCM module often incurs high demurrage charges due to the lack of transit and loading visibility (around 30-40k USD/ day), rail and coastal being the highest contributor. A digital-driven multimodal approach offers real-time logistics visibility across various transport modes and ensures sleek management of high-volume dispatches.
AI analytics catalyzes strategic transportation planning, allowing cost-effective distribution across rail, road and coastal for a metal business' inbound, outbound or export dynamics.
It infuses transparency to enhance risk aversion and prevent significant losses. Live updates and tracking facilitate justified penalties, reduced detention and demurrage costs and data-backed gap redressals.
Mastering Multimodality: One Step Ahead
The wave of digitization is transforming multimodality across the metal industry vertical, fueling more success stories. It catalyzes robustness, sustainability, competitiveness and reliability with advanced features.
The future of this transformative approach can bring about more growth opportunities, flowing revenues and a more customer-centric supply chain. This can be achieved with further technological advancements, globalization, increased focus on digital setups and informed initiatives. SuperProcure has hopped into this journey to fuel the change and is determined to empower the metal organizations, from startups to MNCs, to achieve a well-connected multimodal workflow.
---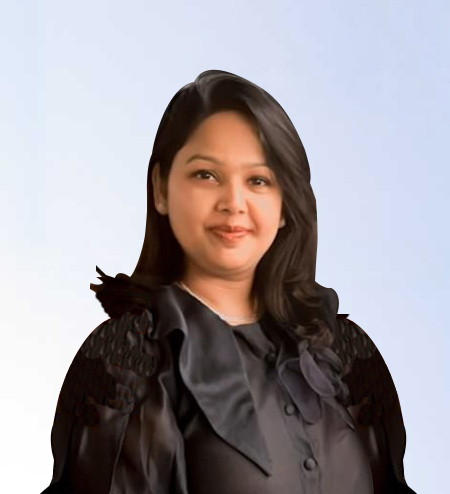 Written by -:
Neha Mehta,
Associate Director – Enterprise Sales