Achieving Exceptional Logistics Visibility and Process Transparency in a Leading Building Materials Joint Venture
As a prominent Joint Venture in India's building industry, this company brings together two specialized entities, both experts in proprietary insulation core technologies and building technology. Together, they are dedicated to manufacturing high-performance insulated sandwich panels and building envelope solutions.
100%
Transparency in freight sourcing & audit compliance
98%
On-time vehicle placement with real-time vendor collaboration
95%
Tracking compliance & faster e-POD

Extensive manual follow-ups
Truck sourcing via email/phone caused delays & uncertainty. Multiple follow-ups needed for placement coordination with transporters, plants & sales team.

Delayed vehicle placement
Poor information flow & miscommunication regarding negotiations created hassles with the transporters.

Lack of shipment visibility
Manual tracking with no real-time visibility of shipment impacted customer service & satisfaction.

Limited transparency
Lack of proper communication & documentation about ground-level activities to top management created transparency & compliance issues.

No documentation
Manual sourcing lacked valuable data which was needed for auditing purposes.
SP Freight Sourcing Solution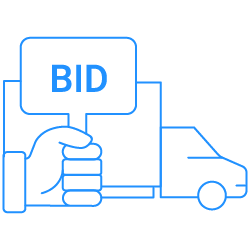 Implementing digital freight sourcing & reverse e-auction improved on-time dispatch to 98% & provided a fair opportunity to all transporters while setting a transparent freight discovery process.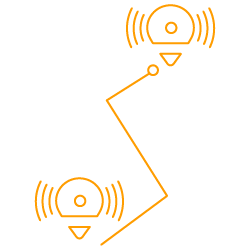 Real-time visibility of vehicle movement & automated alerts & notifications improved customer satisfaction & advanced planning for unloading.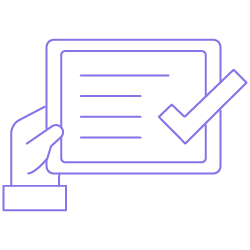 Enabled paperless processing, provided accurate & verified proof of delivery details, & facilitated faster freight bill processing with 100% audit compliance.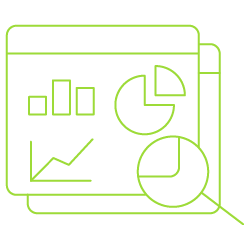 Preset reports & dashboards provided insightful data on freight trends & transporter participation rates for data-driven decision-making.
Digitalising our logistics processes with SuperProcure has been incredibly beneficial and has brought higher transparency. We have seen significant benefits in terms of cost savings. In just 15 minutes, we can make informed decisions about pricing which has been incredibly helpful.
VP Operations and Procurement
At SuperProcure, we offer an end-to-end integrated solution for all your logistics needs. We are one of the leading logistics and supply chain management solution providers in India for manufacturing and infrastructure companies.
Our industry-recognized solutions include Freight Sourcing, Indenting Allocation, In-plant Logistics, Shipment Tracking, and Freight Accounting. These help resolve critical industry challenges associated with logistics and supply chain management.