Fortune 500 Conglomerate's FMCG Division Achieves 6% Truck Capacity Boost and Logistics Transformation with Centralized Automation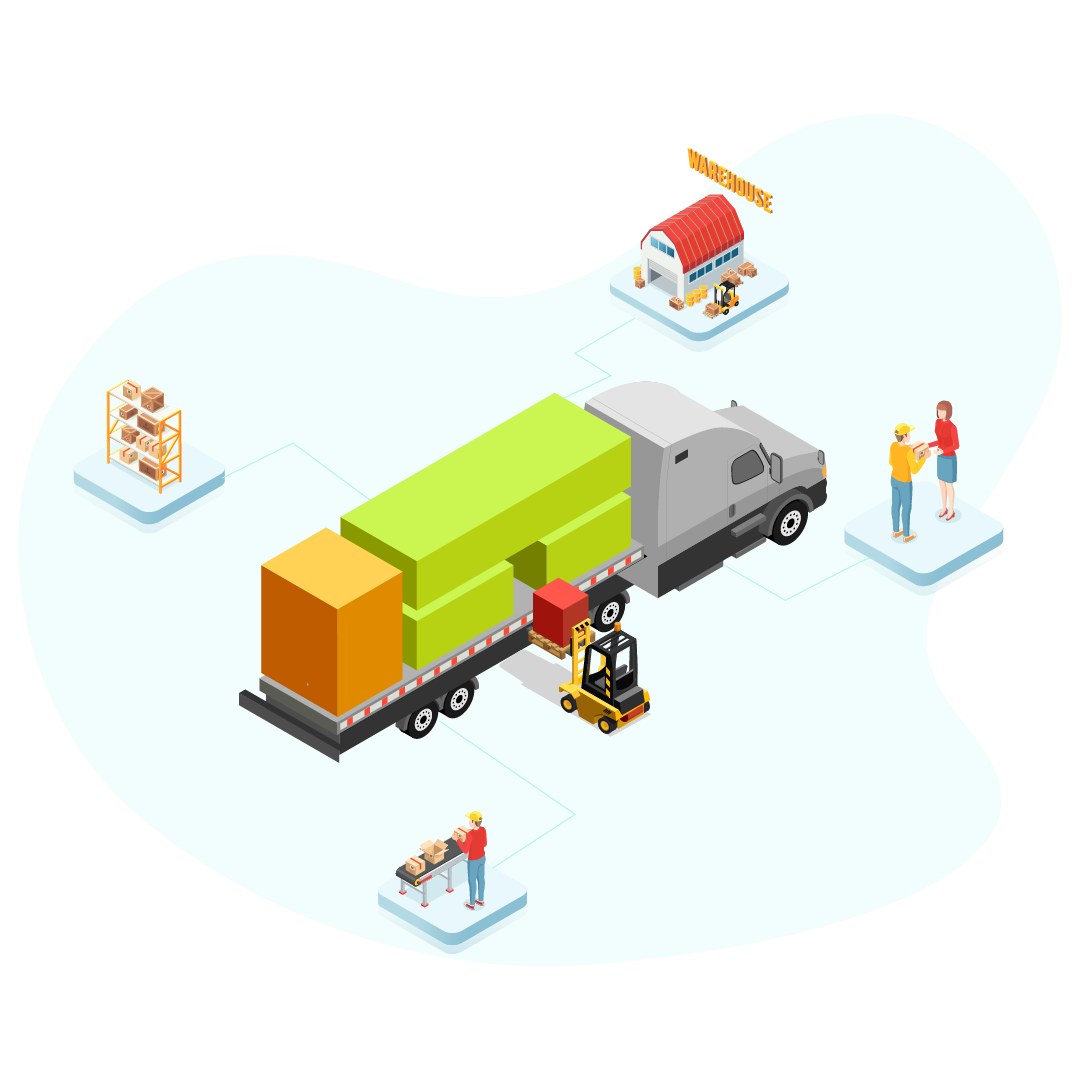 A renowned conglomerate in India known for its extensive and varied business ventures. This Fortune 500 giant has risen to prominence as one of the nation's leading private sector corporations, with interests spanning several industries, including FMCG, Hotels, Packaging, Agri-Business and many more.

With a strong presence both domestically and on the global stage, they address a diverse array of consumer needs by providing a diverse range of brands carefully crafted for specific market niches
6%
Increase in Truck Loadability
100%
Automated Gate-In & Gate-Out
100%
Visibility & Transparency
80%
Reduction in Manual Coordination

Manual SKU Optimization
Due to the low-density products, the company's truck bodies accommodate a high number of SKUs. However, manually determining the optimal number of SKUs for each specific truck became complex and disorganized.

Lack of collaboration
The management faced real-time visibility challenges in ground-level activities like vehicle placement, on-time delivery, and transparency issues.

Manual Gate-in/Gate-out Process
Manual procedures such as physical delivery documents, stamps, and transporter phone calls were used by the company to track truck entry, exit, and delays at customer sites.

Limited Shipment Visibility
The team had limited shipment visibility, receiving notifications only when Service Level Agreements (SLAs) were breached.

Inefficient Transporter Coordination
Manual vehicle sourcing and communication with transporters led to coordination issues for schedules, hindering efficient indenting and service parameter monitoring.

Created a Truck Load Optimizer that boosted truck capacity utilization by 6%, enabling maximum SKU loading based on location, truck dimensions, and weight limits.

Built a centralized platform automating logistics across 15 facilities, offering real-time visibility, reducing manual coordination, and ensuring 100% transparency.

Implementing an automated gating system allowed the company to rely on accurate delivery dates, promptly address unloading TAT, and decreased manual efforts.

SP's live tracking enhanced visibility for 400+ monthly trips, enabling consignees to monitor shipments via a real-time dashboard which eradicated frequent calls and streamlined exception management.

The Indent Allocation solution automates vehicle requisition, ensuring budget compliance, and offers performance reports for SLA monitoring and improved decision-making.
At SuperProcure, we offer an end-to-end integrated solution for all your logistics needs. We are one of the leading logistics and supply chain management solution providers in India for manufacturing and infrastructure companies.
Our industry-recognized solutions include Freight Sourcing, Indenting Allocation, In-plant Logistics, Shipment Tracking, and Freight Accounting. These help resolve critical industry challenges associated with logistics and supply chain management.